PERFORMING ART
Noé Soulier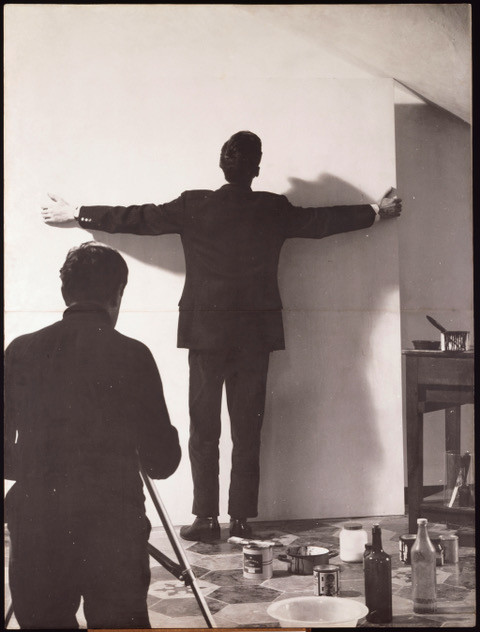 Now that the body has increasingly entered museums, choreographer and philosopher Noé Soulier has chosen to explore the reverse movement: what if it was the artworks that adapted themselves to a new space instead of the body?
In Performing Art, spectators observe 20 works of art from the collection of the Musée National d'Art Moderne-Centre Pompidou. Not by strolling through a museum, but from the comfort of their theatre seat. The actors are the technicians of the museum who unpack the artworks onstage according to a well-defined protocol.
Does watching the installation of an artwork influence the perception we have of that work?
Does the spectator's gaze transform the practical gestures made by the technicians into a choreography?
Does the stage device have an effect on the artwork's aura? Different disciplines are thus displayed: photography, painting, sound, video and installations.
Moreover, Soulier has selected pieces that belong to both the fine arts and the applied arts in order to focus on questions relevant to the everyday context in contrast to the artistic context. Performing Art, or 'a performance
of art' instead of the 'art of performance'.
Performing Art was created in 2017 in the context of the programme Les Spectacles vivants – Centre Pompidou.
Creation: Noé Soulier
Curatorial adviser: Marcella Lista
Lighting & scenography: Victor Burel, Noé Soulier
Collection assistant: Aurélie Gavelle
Artwork management: Caroline Camus Caplain
With the handling staff of Globart.
 
Production: ND Productions (Paris), Alma Office/Anne-Lise Gobin
Co-production: Kaaitheater, Centre Pompidou, Centre de Développement Chorégraphique Toulouse, CND Centre national de la danse, Les Spectacles vivants – Centre Pompidou, Festival d'Automne in Paris, Fondation d'entreprise Hermès in the context of its New Settings programme, DRAC Ile-de-France – Ministry of Culture and Communication