Sister Ship - Maxime ROSSI
"Around DE MAISON TROPICALE"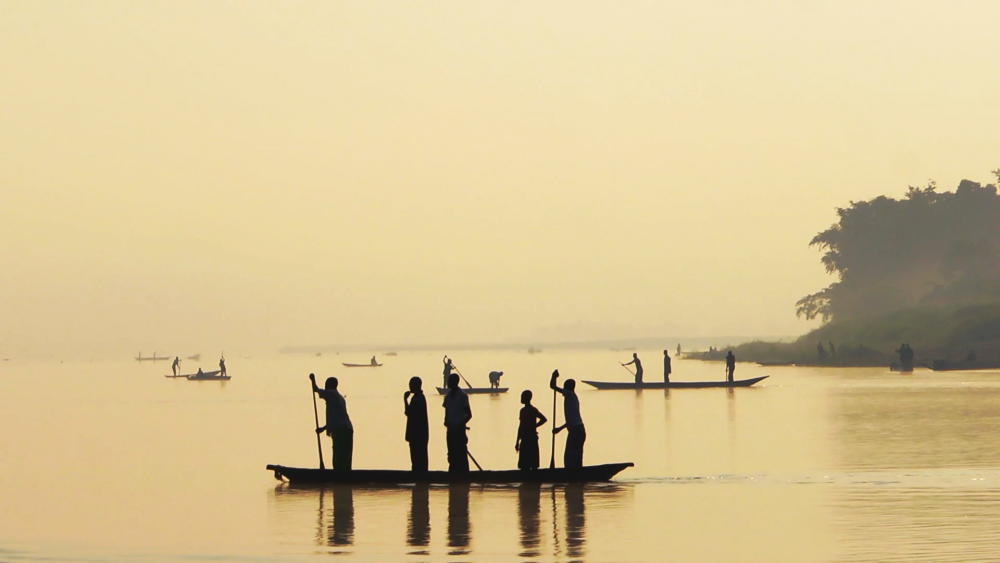 Created in the style of an offbeat musical comedy by French artist Maxime Rossi
(1980 -), the film Sister Ship (2015) is striking for the improbable encounter of two worlds that are as different as they are distant. Initially presented as an installation, this hybrid film-object combines footage from a documentary of life on the River Congo, Pygmée Blues (2013), with an original soundtrack consisting of the sung transcription of a book about Sister Corita Kent (1918-1986), an atypical American nun who made a contribution to pop culture in the 1960s. This visual and sound collage is like a contour map for a new kind of geography seen through a kaleidoscope, in which the poetry of language and the history of art intertwine to create a new narrative of the territory.