À plat
Myriam Gourfink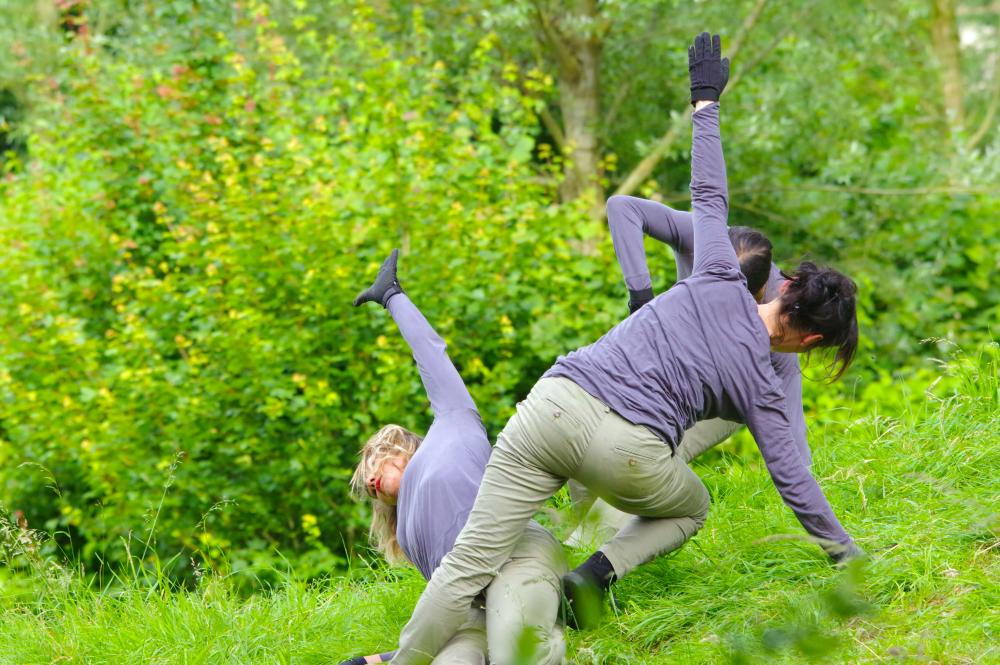 Sometimes the greatest journeys take place in a state of immobility. This is the focus of À plat by Myriam Gourfink, who invites us to set off on an inner journey of discovery. The three dancers glide through the space as softly and lightly as the air that enters and leaves their lungs.
Guided by their breathing, which heightens their state of concentration, they evolve slowly and regularly, criss-crossing the space in states that are both physical and psychic. Between the stability of the musicians who act as axes from which the sound resonates, and the mobility of the dancers, the space is constantly being rearranged, gently unsettled by an inner life. The space-time expands, opening up an infinite field of projections, associations and emotions. No single dramaturgy imposes itself, rather there are as many as there are spectators. An immersive experience inside the music of Kasper T. Toeplitz: an architecture for electronic, electric and acoustic sounds.
While both scores (musical and choreographic) are of roughly the same length (a bit more than half an hour), their temporalities are different and their courses autonomous: this juxtaposition makes it possible to create a 'polyphonic' perception of the show.
Choreographic score : Myriam Gourfink
Musical composition and double bass : Kasper T. Toeplitz
Percussions : Didier Casamitjana
Dance : Carole Garriga, Deborah Lary, Véronique Weil