Privatizing Kanal
Organize your receptions, conferences and other events at KANAL.
Looking for a unique hub to welcome your guests? The Kanal Foundation  has a number of spaces that it can put at your disposal where you can host receptions, standing buffets, seated dinners, talks or other events.
A place, a history, an ambition
The former Citroën garage stands out through its outsize dimensions and its distinctive Showroom, a 21-metre-high glass palace, made famous by its rounded curtain wall façade.
Inside this spectacular site, in a very industrial spirit, you have modular spaces at your disposal.  These spaces, located on the upper floors, offer you an impressive and unique view of the Capital.
Your event can be combined with a free or guided tour of the current exhibition.
IT NEVER ENDS
September 24, 2020 - April 25, 2021, the exhibition "It Never Ends" by artist John M. ARMLEDER will take place in the Showroom of KANAL - Centre Pompidou.
Opening hours:
Exhibition: Thursday 11AM - 10PM & Friday > Sunday 11AM - 7PM
Public Space : Every day 8AM - 8PM & Thursday 8AM - 10PM 
Our rooms available for events
Showroom + 1: a plateau of +/- 300m2.
Showroom + 2: a plateau of +/- 600m2, among the artworks. 
Contact
Feel free to contact us for more information:
T + 32 2 – 435 13 76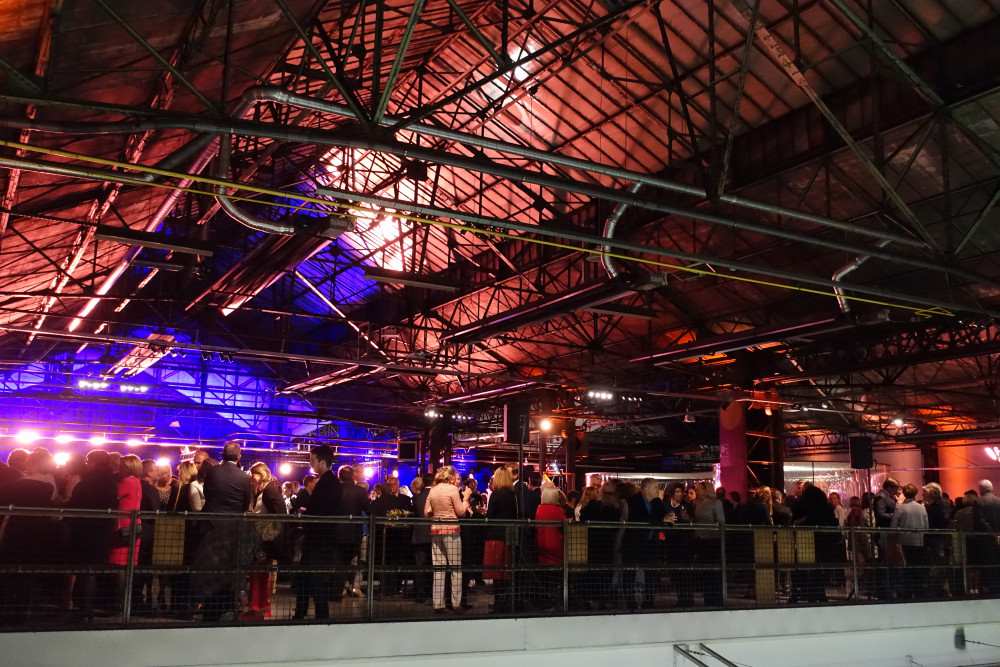 Workroom at KANAL! 
Spaces for performers 
KANAL - Center Pompidou makes its large raw spaces available free of charge to performing artists (theater companies, dance, music, etc.) who are unable to fulfill the deconfinement conditions.
From the month of June and until the end of September, the KANAL spaces can thus be used for working, rehearsing or performing in public... If this is still necessary, certain spaces can also be made available beyond this date.
In practice:
The spaces are made available only on written request to the following address: .