Demolition Lab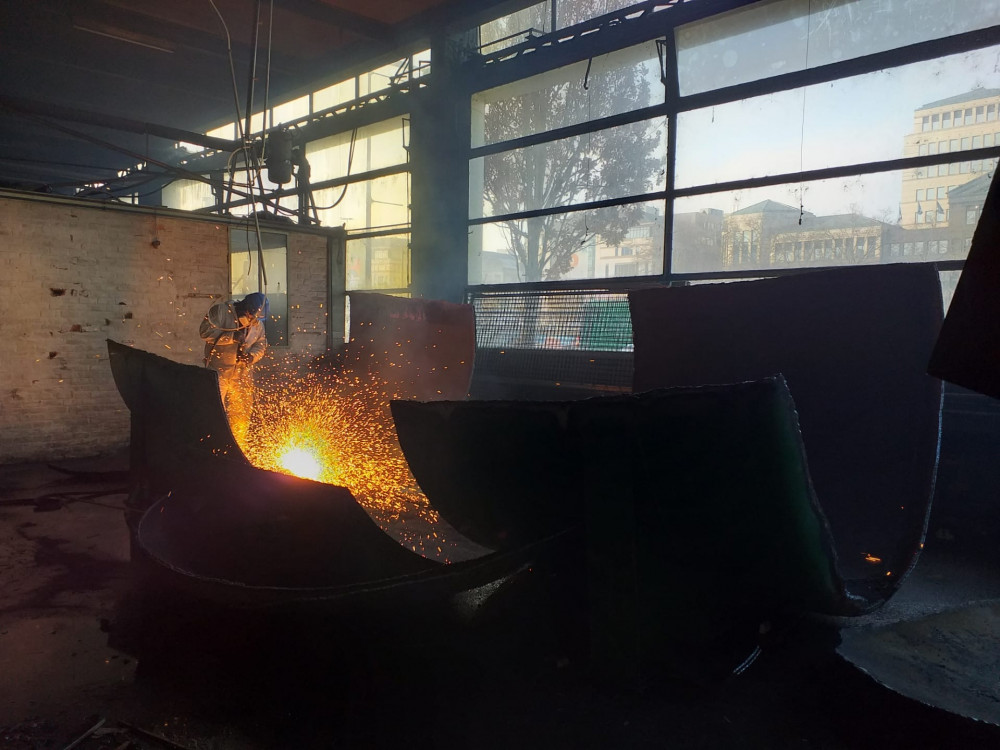 In the midst of change, Kanal - Centre Pompidou once again invites you to discover part of the former Citroën garage by offering an afternoon & night of creative workshops where you will be allowed to tag, dance, demolish, dismantle and upcycle!
Accompanied by Brussels artists and supervised by our mediators, come and participate in the dismantling of this mythical place.
The Demolition Lab will be followed by the 7th edition of Hangar, the 12-hour indoor electronic music experience - a quality line-up of acclaimed artists combined with comfort and food. Line-up: Âme, Colyn, Maxim Lany & more
On the program:
Urban (de)construction
The offices of the former Citroën administration are to disappear. Doors, floors, ceilings... Everything has to go! Can you use a solid workout or do you need to blow off some steam? Then this workshop is for you! In collaboration with Jes Brussels, we literally demolish the room. Torn down enough? Maybe together we'll make something beautiful out of the recovered material...
Continuously from 12.00 pm to 6.00 pm
Maximum: 10 participants can take part in this workshop at the same time.
Suitable for children from 10 years old.
Children under the age of 10 accompanied by an adult.
Freestyle Dance
The former work floor will be transformed into a dance floor. And what a one! To the rhythm of hip hop, house, dance and funk, the dancers of Freestyle Dance Lab B-Boys and Fly Girls of all ages invite you to dance along.
1.00 pm - 2.30 pm: House
3.00 pm – 4.30 pm: Funk
6.00 pm – 7.30 pm: Hip hop
Suitable for young and old!
Graffiti
Normally it's illegal, but during the demolition lab it's allowed to spray graffiti! Under the professional guidance of real street artists, you experiment with spray paint, make your own tag or create your own graffiti. At the end of the day we don't want to see any white walls anymore!
Continuous from 1.00 pm till 10.00 pm
Suitable for young and old!
WALLPRINT & DEMOLITION
Ice Screen is an artisan screen printing workshop in Brussels. This collective of the BAF (Brussels Art Factory) produces and accompanies various projects related to printing. Come and discover silkscreen printing, print the walls of this emblematic place in Brussels, and leave with your own customised debris.
2.00 pm – 8.00 pm
For children from 10 years old.
Children under 10 years old must be accompanied by an adult
Woodcutter
WoodCutter is the first place dedicated to axe throwing in Belgium. For our Demolition Lab, a team of experts will introduce you to this original technique.
8.00 pm - midnight
18 years or older