The Act of Breathing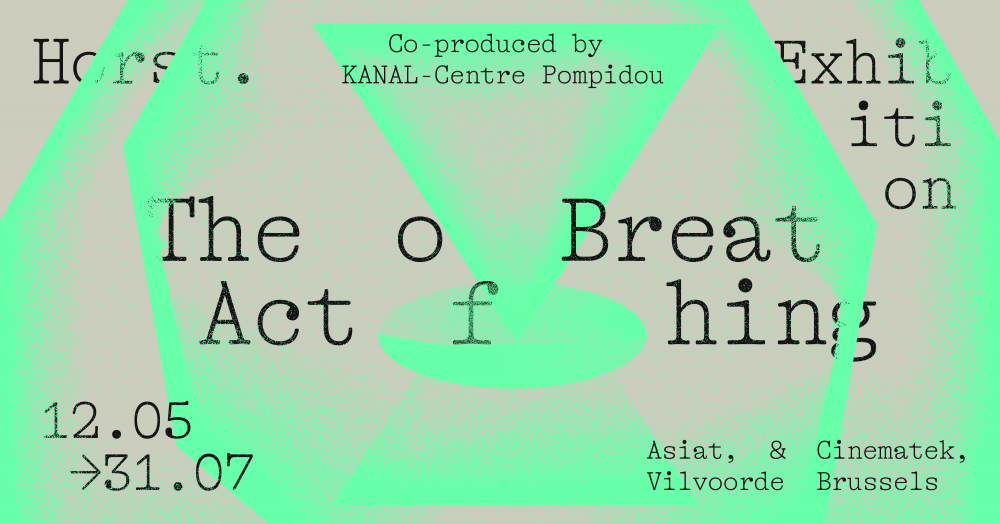 The Act of Breathing is based on the poem L'Acte de Réspirer, by Congolese writer and poet Sony Labou Tansi and explores the breath - the repetitive and instinctive force that is also a necessity. As Labou Tansi reveals, the breath can also be used as a tool for political resistance, when even the right to breathe must be wilfully preserved.
The Act of Breathing translates Horst's mission of interweaving the crossover between music and art into a multidisciplinary exhibition. This year, Sorana Munsya has been invited to curate the exhibition alongside Horst's Evelyn Simons. These forces join with the KANAL-Centre Pompidou, Brussels to bring together an exciting line-up of artists in Belgium. The result will be 11 in-situ artworks engaging with the architectural and symbolic character of the Asiat-site, a former military base. Three other artists will present their work at Cinematek in Brussels, where the exhibition will be linked to a programme of films curated by Monique Mbeka Phoba.
This year, the opening coincides with the three-day music festival: 29 April - 1 May. After the intense festival weekend, The Act of Breathing will reopen from 12 May to 31 July.
Thursday to Sunday from 11:00 to 18:00 : Asiat. Mechelsesteenweg 255, Vilvoorde.
Daily from 17:30 to 22:30 : Cinematek Brussels.
Free guided tours lasting 1h30, every Saturday: French & Dutch at 2pm - English at 4pm. More information here.
Exhibiting artists
Asiat, Vilvoorde :
Anthony Ngoya, Benjamin Orlow, Hadassa Ngamba, Kris Lemsalu, Laure Prouvost, Leonard Pongo, Maika Garnica, Michèle Magema, mountaincutters, Pascale Marthine Tayou, Soraya Lutangu Bonaventure & Ali-Eddine Abdelkhalek. 
Cinematek, with the support of Bozar – Brussels :