OpenStreets 22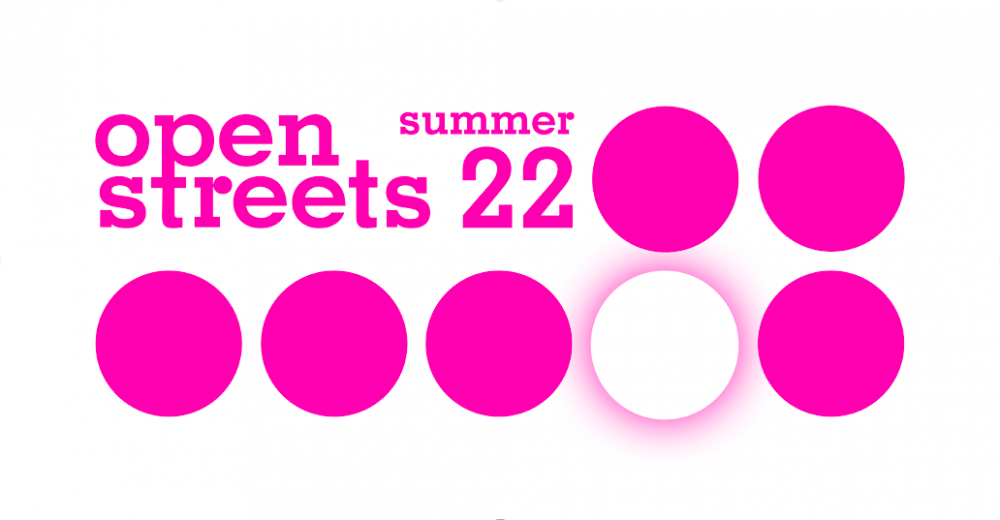 How to imagine alternative uses for our streets and public space? This summer, OpenStreets will bring free concerts, dance performances and workshops to the quartier Maritime in Molenbeek. Together with many cultural and local partners, KANAL has developed an outdoor programme for six summer streets with performances by Seppe Baeyens and Ultima Vez a.o. but also alternative photobooths, textile and future workshops.
OpenStreets is a project that aims to influence our affective relationship with the street and the public space in general. To turn the twentieth-century Brussels 'car city' back into a liveable city where residents can live together safely, healthily and creatively, a comprehensive spatial and mobility policy is needed. For a couple of years now, the debate is ongoing at a regional level and in the municipalities. But it is not just about infrastructure and regulations. Decades of car dominance have numbed the inhabitants of Brussels and made them blind to a different use of public space. Closing off a stretch of street to turn it into a play and activity street is still perceived as a strange idea. With a wide variety of activities in a series of so-called 'summer streets', OpenStreets wants to show and make people feel how positive and inspiring such an alternative use can be. A summery step aside, a stretch of street as an experimental area for change.
This second edition of OpenStreets concentrates on the Quartier Maritime in Molenbeek, a densely populated and culturally very diverse district, surrounded by large urban development projects (Tour & Taxis, Park Materialenkaai, Up-site, WTC-Noordwijk, etc.). KANAL also belongs to this series of important urbanistic interventions at the edge of the district. KANAL explicitly wants to associate itself with the dreams and expectations of the residents in its adjacent neighbourhoods. As a founding partner of OpenStreets, KANAL is contributing a substantial programme of artistic interventions this year.
Discover the OpenStreets22 program:  https://www.openstreets.brussels/