SUCHAN KINOSHITA (JAPAN, 1960)
PROPOSAL FROM THE OTHER SIDE OF THE ROAD, 2019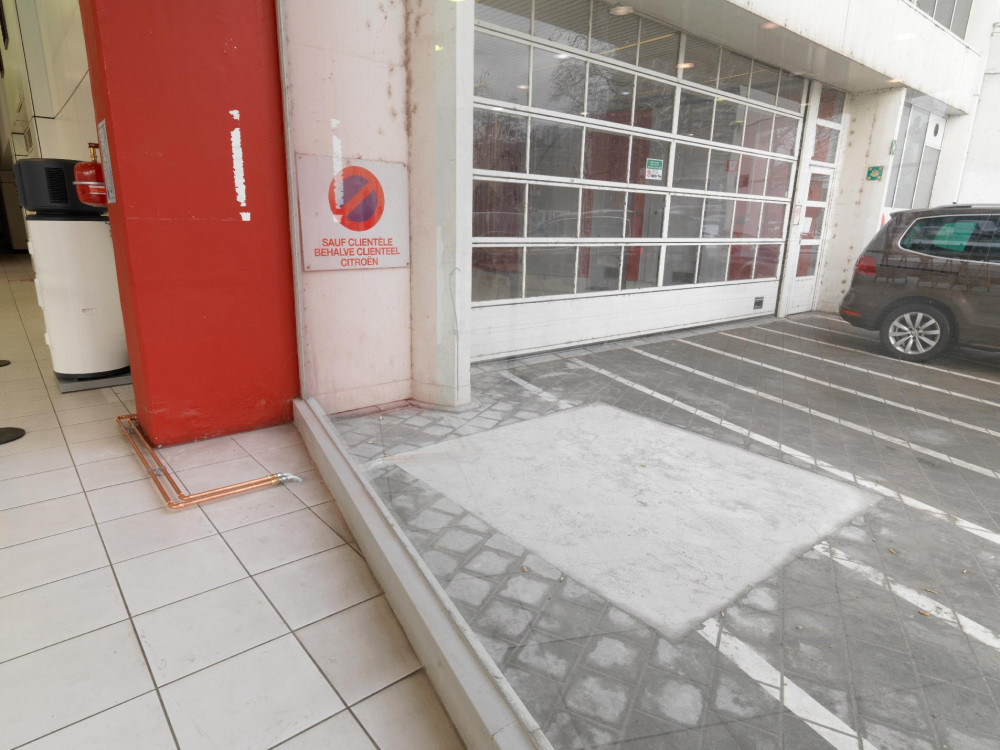 © Centre Pompidou, MNAM-CCI / Audrey Laurans / Dist. RMN-GP
Born in 1960 in Tokyo to a German mother and a Japanese father, Suchan Kinoshita lives and works in Brussels. Her musical education and an early career in theatre have resulted in a multi-faceted, interdisciplinary artistic practice. She regularly incorporates elements from previous installations. For example, Proposition d'en face references a 2017 request for proposals for the Place de l'Yser for which she had been invited to submit a project. Kinoshita was installing underfloor heating in her house at the same time, so she proposed an equivalent public heating system for the pedestrian precinct on the Quai du Commerce. Due to an encoding error, her proposal was not adopted.
Kinoshita has adapted her project for Kanal-Centre Pompidou, which is just across the street from there. The initial 50-metre long installation is now a 2m x 2m square (the size of a king-size bed). The pipes are coiled flat under the public space near the curve of the showroom, while the technical equipment is housed inside the building. The two are connected by two service tubes running under the tiles and the window of the old garage - showroom. Outside, the pattern of blue stones defining the outline is the only evidence of the artist's intervention.
Kinoshita was winner of the Prix de Rome in 1992, and her work has been regularly exhibited since the 1980s. It has been the subject of several solo exhibitions, including In 10 minutes at the Museum Ludwig, Cologne (2010). Kinoshita has also taken part in the Skulptur Projekte Münster (2007), and in Biennales in Istanbul (1995), Sydney (1998), Shanghai (2008) and Moscow (2013).
Site specific installation: Public floor - heating (water pump, pipes, concrete).
COMMISSIONED BY THE KANAL FOUNDATION, 2018