PURE
Christian Bakalov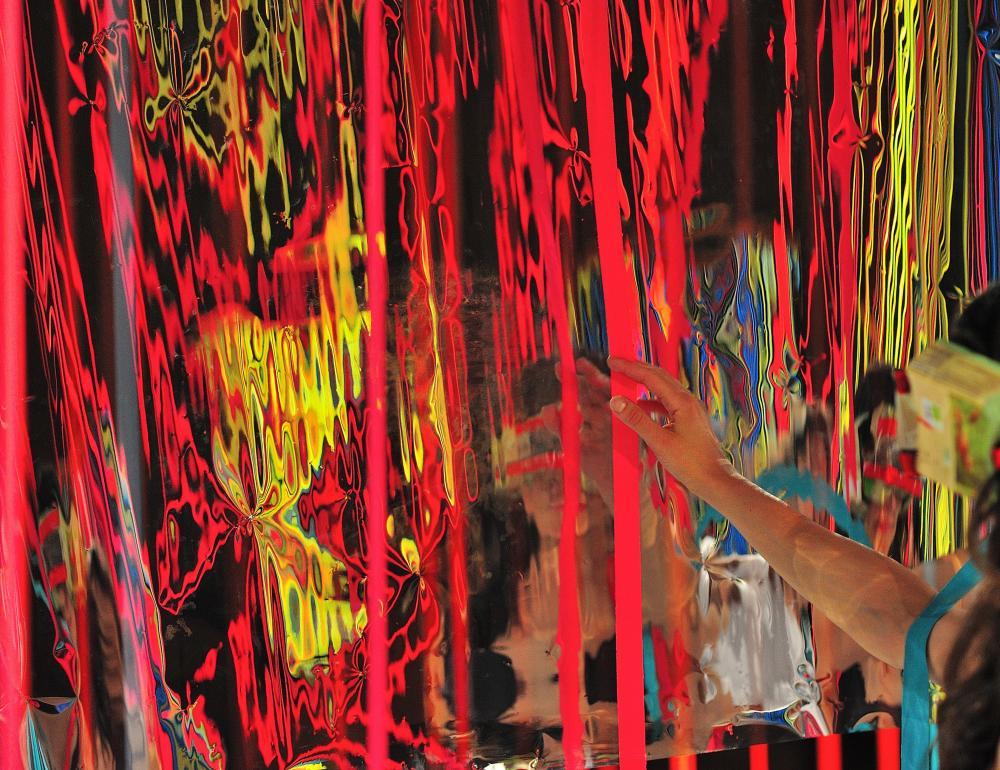 PURE is a performative and immersive installation by Christian Bakalov. It is the second part of the ETERNIA trilogy, developed from Spinoza's concept of "Eternity", which is closely linked to birth and death. Oscillating between visual arts and performance, PURE generates interactions between bodies and objects creating situations in which the public, performers and installations have an equal function, united in the same work of art.
Concept & development: Christian Bakalov – Artistic assistance: Tatyana Petrova & Demir Berisha – Performers: Christian Bakalov, Timur Magomedgadzhiev, Michael Helland, Demir Berisha, Pili Alvarez, Giulia Ledda, Barbara Bervoets, Irena Radmanovich, Louis Richard, Tatyana Petrova
In partnership with workspacebrussels, KANAL-Centre Pompidou welcomes for the summer season, a program of six emerging artists.  Laboratory of artistic innovations in the art scene, with an important focus on the transdisciplinary projects, Worksspacebrussels supports the young artists in their career path in the professional artistic scene.
The collaboration with workspacebrussels is completely in coherent with the multidisciplinary and resolutely experimental program of BRUT, which defines this year of prefiguration in KANAL-Centre Pompidou. The audience is invited to discover and sometimes to participate in the process of creating the six artists.