Artist Talk#3
ivo & simona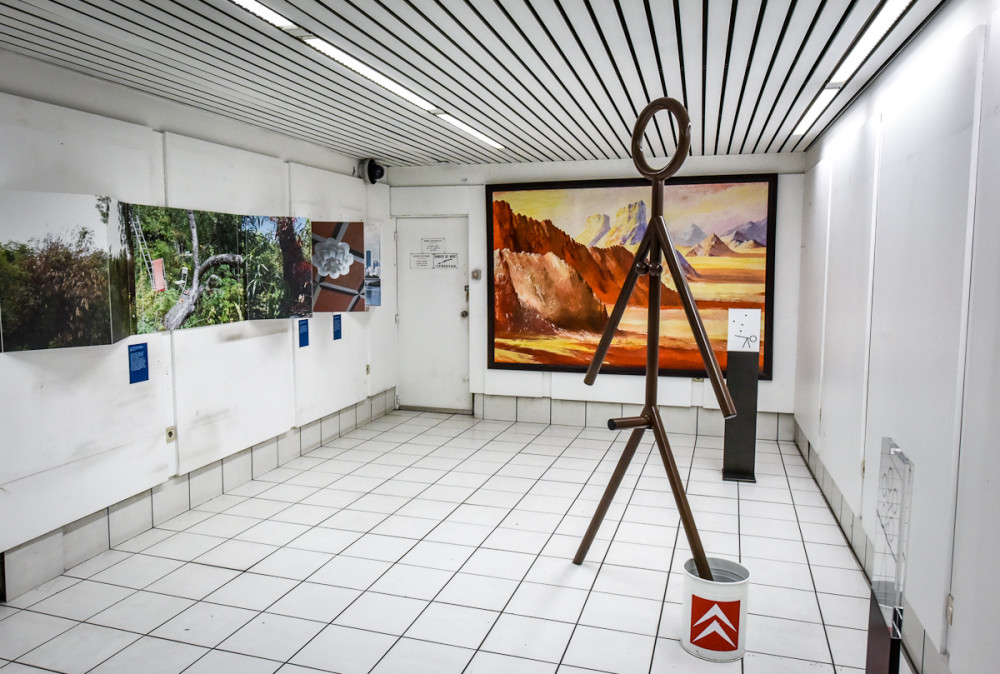 Before the closing of KANAL BRUT at the end of June, come and (re)discover the first commissioned artworks of KANAL's own collection explained by the artists themselves.
ARTIST TALK #3
SIMONA DENICOLAI (ITALIE, 1972) & IVO PROVOOST (BELGIQUE, 1974)
Simona Denicolai and Ivo Provoost root their artistic approach in a possible (re)definition of public space, with its signs and limits. They explore the idea of public image in relation to private space, questioning political commitment and exchanges between different worlds via "micro-actions" and evolutive and programmatic installations. Far from being immediately recognisable as "works of art", the forms created by Denicolai and Provoost appear to be produced by the context itself.
This procedure lies at the heart of their strategy of appropriation. Installed on the ground floor of the showroom, their first finding on the site consists of a painting ('La première traversée du Sahara 1924', Paul De Gobert) that was exchanged between a former client and the manager of the garage. Painted in 1989, it shows the Croisière Noire (1924-1925), one of the expeditions sent out by André Citroën to promote his brand. This work was the starting point of an inquiry they carried out throughout the year, notably in the archives of the former garage. The results of this inquiry are now presented on site.
Simona Denicolai (born in 1972 in Milan, Italy) and Ivo Provoost (born in 1974 at Dixmude, Belgium) live in Brussels and have worked together since the 1990s. In particular, they have intervened at the Villa Arson (Nice), the Mannheimer Kunstverein (Manheim), the SMAK (Ghent), the Hangar (Barcelona) and at the WIELS (Brussels).
Different techniques and variable dimensions
COMMISSIONED BY THE KANAL FOUNDATION, 2018