BEM18 - Fuse x C12 • Kanal Centre Pompidou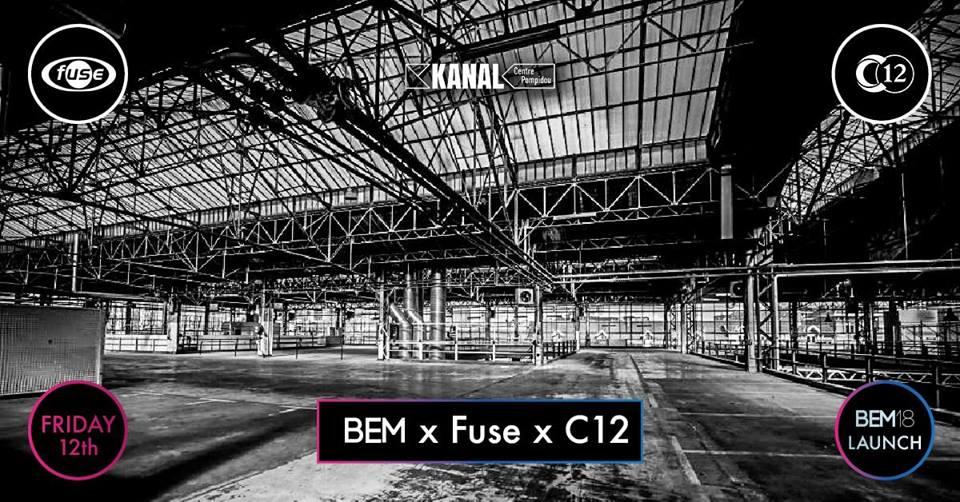 In a historic first, two Brussels powerhouses Fuse and C12 unite with Brussels Electronic Marathon to host an underground launch party in a vast area in the midst of the former Citroën garage, Kanal - Centre Pompidou. This space has never before seen an event like this, nor will it see any other before the renovations commence in 2019 during which the building will close for 5 years. Blink and you'll miss it.
This evening is a great example of BEM's mission to bring together different actors from the local scene and join forces for a night of techno and house, in the middle of an enormous, unfinished museum. The lineup features Brussels' local heroes as a mark of the quality of what we do, and the way we do it. The muscles from Brussels, if you will.
This is the Sound of Brussels.
Artists
Menica (Ojoo/ Be)
Pierre (Fuse - Lessizmore/ Be)
Session 4000 (C12 - Deep in House/ Be)
Where
Kanal - Centre Pompidou
Quai des Péniches
1000 Brussels
Prices
Presales : 10€ (ticket link to follow)
Doors : 12€
Holders of the BEM presale bracelet receive a discount and can pay the presale price at door, as long as tickets are available.
Facebook event : https://www.facebook.com/events/541052739669305/