BRIGHT
At Kanal - Centre Pompidou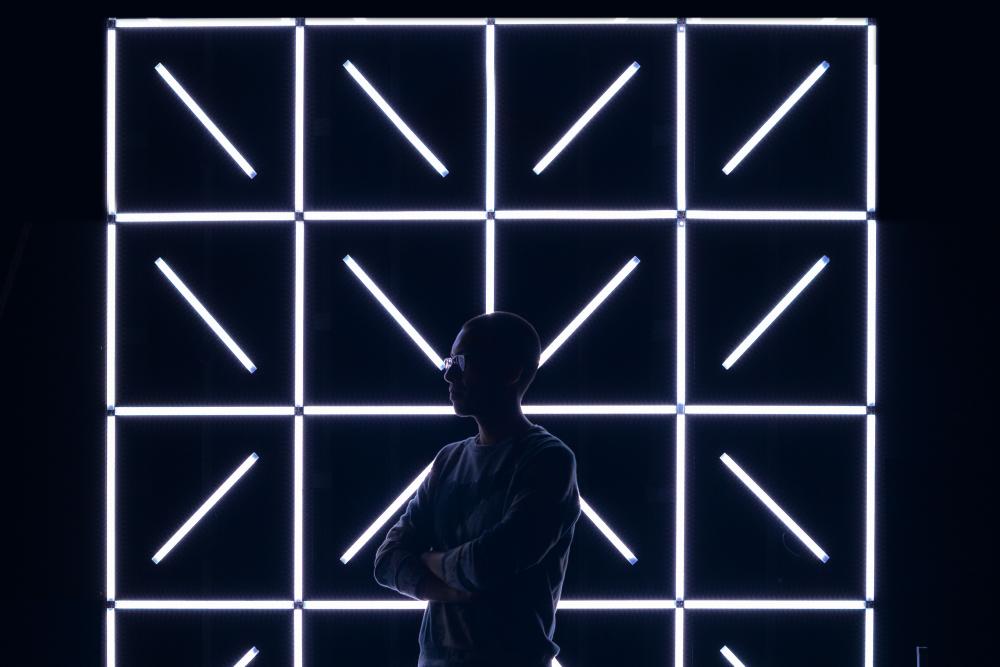 Bright Brussels is a light festival, a fascinating route through the city made up of a dozen captivating artistic and interactive light installations. Bright Brussels is a free event, open to all, from 18:30 to 23:00 from 14 to 17 February.
This year, an installation by Romain Tardy will be on display in the extraordinary and iconic KANAL – Centre Pompidou at Yser and Yannick Jaquet will be presented by Les Garages Numériques at the Halles Saint Géry.
The route runs towards the historical heart of the city, passing through the Béguinage  Lepage and Marchés aux grains – Dansaert neighbourhoods, between Sainctelette and Sainte-Catherine. Come and (re)discover the rich heritage of these neighbourhoods through the magic of light!
FUTURE RUINS – ACT II
Romain Tardy
KANAL – Centre Pompidou
Future Ruins - Act II is a light and sound installation. 
The 15 LED modules that make up the device are thought of as pieces of a building that has been dismantled, but are also treated as technological objects, offering a large temporal gap between two worlds whose traces are still visible for the former, and raising the question of the hypothetical end of the latter. Thus, these ephemeral modules have a double life: imaginary ruins of a place still in activity, they come to life in the darkness during a luminous and poetic dialogue with the place in which they are placed.