Charlemagne Palestine / Oren Ambarchi / Eric Thielemans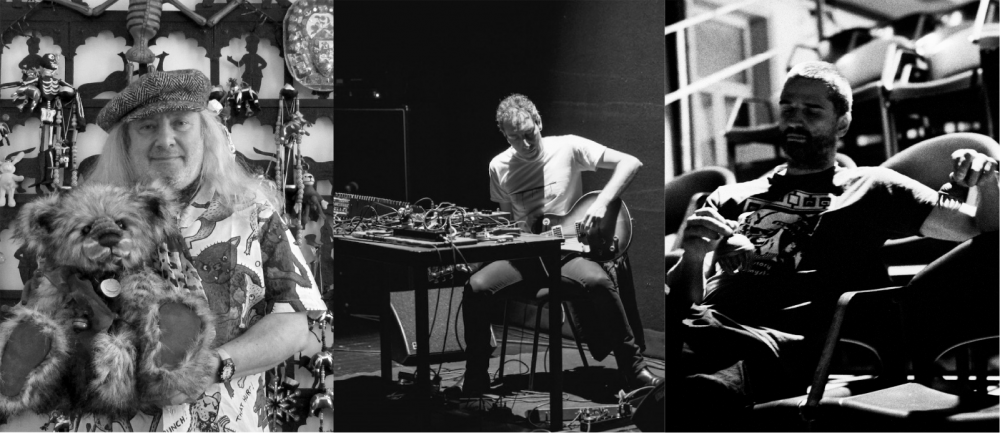 It was in Brussels, in October 2013, that Charlemagne Palestine and Eric Thielemans first met, during a residency organized by Ateliers Claus which also involved the Finnish electronic musician Mika Vainio (1963-2017), from the legendary duo Pan Sonic. The music composed over these four days, subsequently released on Charlemagne Palestine's Godbear label is at the root of this performance, Palestine and Thielemans today being accompanied by guitarist Oren Ambarchi.
Originally from New York, having lived and worked in California and Switzerland, among other places, and today settled in Brussels, Charlemagne Palestine is an artist, performer, composer and musician. An unclassifiable figure, who has constantly renewed himself, he was close to Fluxus, Tony Conrad, La Monte Young and Terry Riley, Morton Subotnick, as well as Laurie Anderson and Sonic Youth. His vibratory performances, using electronic or acoustic instruments, his shamanic acts and rituals, his immersive, strange and obsessive installations, make him one of the most singular figures of our day.
For his part, Oren Ambarchi is a prolific composer and multi-instrumentalist. Since the 1990s, ranging beyond aesthetic borders and musical genres, he has worked with, among others, Alvin Lucier, Keiji Haino, Jim O'Rourke and Ricardo Villalobos. A classically trained drummer, Eric Thielemans is engaged in a practice between jazz and free improvisation, challenging musical projects and encounters with scientists as well as writers.
An original meeting, and one which promises to be powerful and explosive, followed by the presentation and launch, in the Showroom bar, of the recently released record by the trio.