Doppelgänger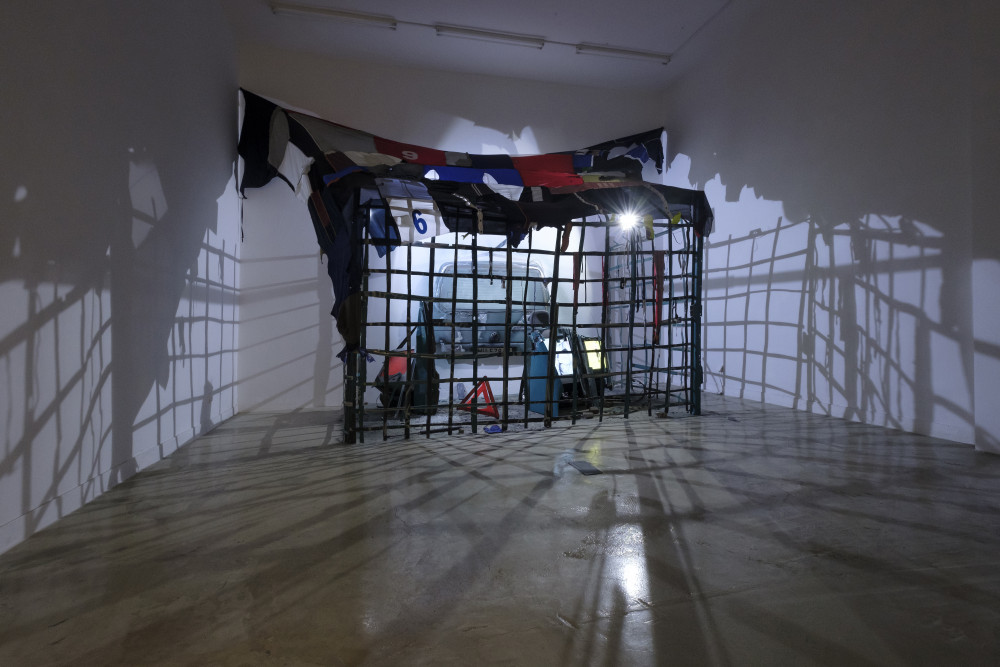 Doppelgänger is an art trail that brings together around 10 emerging artists, who represent the dynamism and diversity of the Brussels art scene. This exhibition appears in seven shop windows on a trail that runs from the rue Antoine Dansaert to the KANAL-Centre Pompidou Maison du Projet.
Doppelgänger was conceived as a reaction to our current state of latent alienation, reinforced by a period of almost zero visibility and an economic void for young artists. It refers to the codes of marketing, industrial production, graphic identity and the values that drive the world of economy and art.
The exhibition, through the infiltration of works of art in unoccupied commercial cells, highlights the way in which artists seize and disrupt these codes.
The main artery of the art trail is Rue Antoine Dansaert, a downtown thoroughfare that is historically linked to creators and that is accessible to the public day and night. The exhibition offers a fresh look at the way the cultural and economic sectors intertwine. It raises the question of where works of art are exhibited and how they are perceived by a wider audience, all in the spirit of a potential return of art to the public arena.
The art trail ends at the Maison du Projet (KANAL-Centre Pompidou), which has invited emerging artists to participate for the first time.
Artists: Marc Buchy, Cathy Coez, Marcin Dudek, Arnaud Eubelen, Pauline François, Valérian Goalec, Benoit Jacquemin, Mikail Koçak, Marine Kaiser, Tanguy Poujol, Anna Safiatou Touré & Justyna Wierzchowiecka.`
Commissariat : Pauline Salinas & Hervé Charles.
Rue Antoine Dansaert 81, 1000 Brussels, Belgium
Rue Antoine Dansaert 83, 1000 Brussels, Belgium
Rue Antoine Dansaert 101, 1000 Brussels, Belgium
Rue Antoine Dansaert 121, 1000 Brussels, Belgium
Rue de Flandre 79, 1000 Brussels, Belgium
Quai à la Houille 10, 1000 Brussels, Belgium
Openart.today is a platform created by Hervé Charles aimed at the conception, production and condensation of artistic proposals that place the artist at the center of the project. As part of this mission, Openart.today accompanies artists and private or public structures in designing exhibitions, residencies, art integration projects, and collections.