Style Congo: Heritage & Heresy
at CIVA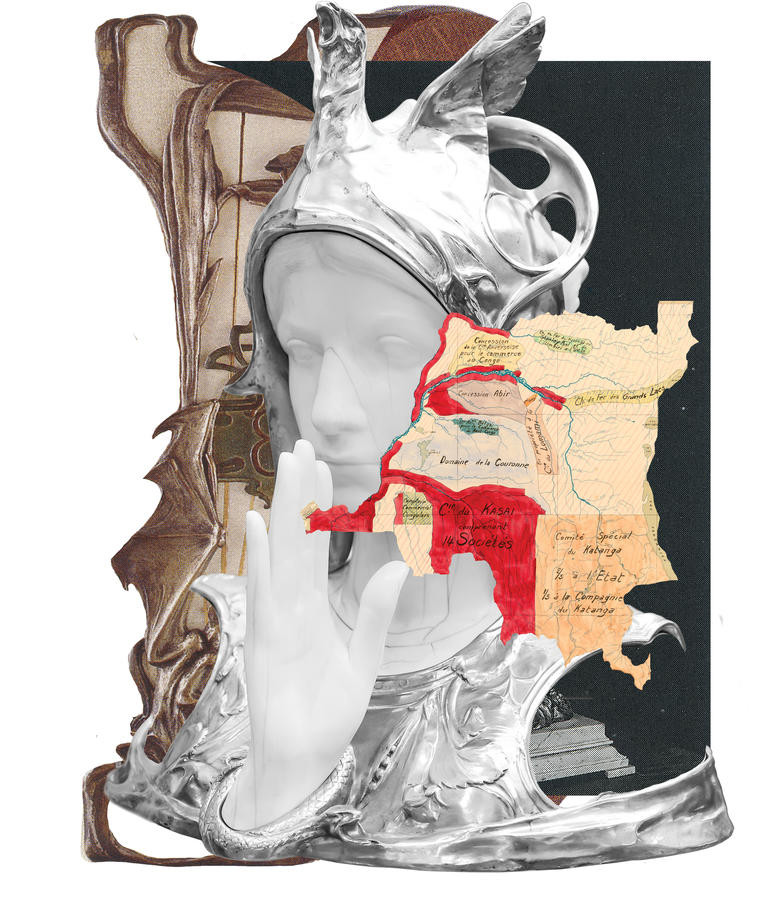 Art Nouveau is the starting point from which the exhibition Style Congo: Heritage & Heresy explores how Congo was represented during the international exhibitions held between 1885 and 1958.
Through contemporary artistic and architectural interventions and archives from the CIVA collection, the exhibition curated by Sammy Baloji, Estelle Lecaille, Silvia Franceschini, and Nikolaus Hirsch explores the politics of representation and cultural appropriation. It examines the traces of colonisation in Brussels and in the Congolese urban landscape and proposes a decolonial redefinition of private and public spaces.
Exhibition produced by CIVA and Twenty Nine Studio, in collaboration with KANAL-Centre Pompidou as part of the Living Traces project.
Curated by: Sammy Baloji, Silvia Franceschini, Nikolaus Hirsch, Estelle Lecaille
With works by: Judith Barry, Rossella Biscotti, Peggy Buth, Ayoh Kré Duchâtelet, Jean Katambayi, Johan Lagae & Paoletta Holst, Chrystel Mukeba, Daniela Ortiz, Ruth Sacks, Traumnovelle
With selected works by: Ernest Acker, Victor Bourgeois, Joseph Caluwaers, Jean-Jules Eggericx, Paul Hankar, Georges Hobé, Victor Horta, Henry Lacoste, René Pechère, Fernand Petit, René Schoentjes, Gustave Serrurier-Bovy