PERSPECTI.EF.VE
Magali Elali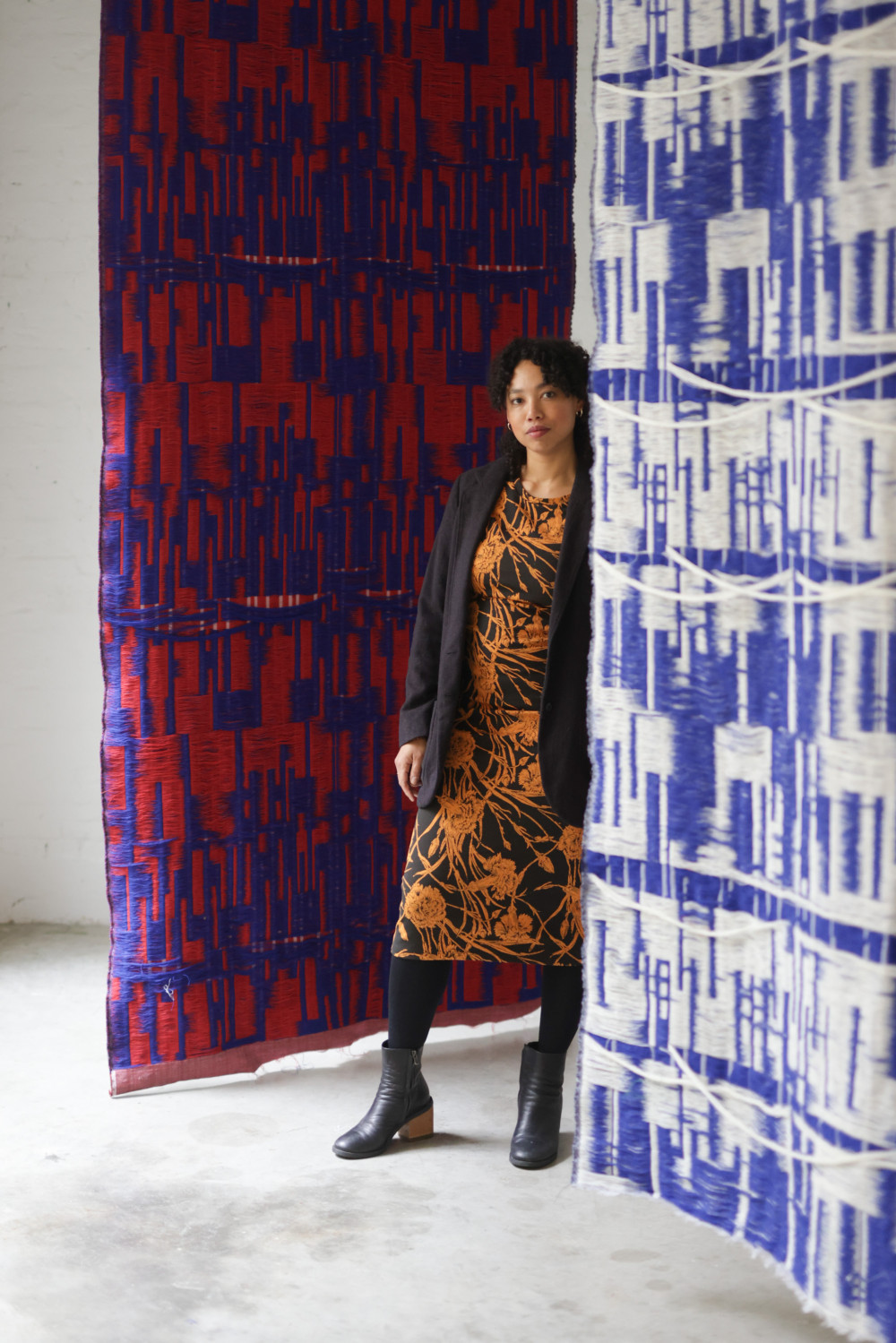 The exhibition 'The Act of Breathing' through the eyes of Magali Elali.
In this subjective guided tour, artists or personalities from the visual arts' world plays the role of mediator and shares with the public their artistic 'crush' and their own vision of the exhibition 'The Act of Breathing' presented in Horst as part of the Living Traces project led by KANAL-Centre Pompidou.
MAGALI ELALI 
Magali Elali is a curator living in Antwerp and the child of a Belgian mother and Congolese father. She's got a Master's in Art History, worked at Muzee in Ostend, the city of Antwerp, the University of Antwerp, and operates as a freelance journalist.
With her partner and lifelong collaborator Bart Kiggen, she launched two books at Luster Publishing, ran the online magazine Coffeeklatch and co-founded the production company KEEN. In 2021, she initiated THE CONSTANT NOW, a non-profit art organisation in Antwerp that focuses on diversity and inclusion in the Belgian art scene.
It specialises in curating exhibitions and coaching young talent of color. The goal is to create a new narrative and dialogue in which minorities take center stage.
ALL THE PERSPECTI.EF.VE PROGRAM:
29/05/22 - 3.00 pm
Samuel N'Sengi (artist and mediator at KANAL-Centre Pompidou) - FR
12/06/22 – 3.00 pm
Véronique Clette-Gabuka (doctoral researcher in sociology at the METICES research, ULB) - FR
26/06/22 – 3.00 pm
Eric Cyuzuzo (Rainbow Nation Brussels) - EN
10/07/22 – 3.00 pm
Magali Elali (The Constant Now) - EN / NL
24/07/22 - 3.00 pm
Stephanie Ngalula (Intersectional Activist) - FR