AN INTIMATE TÊTE-À-TÊTE
with Rabina Miya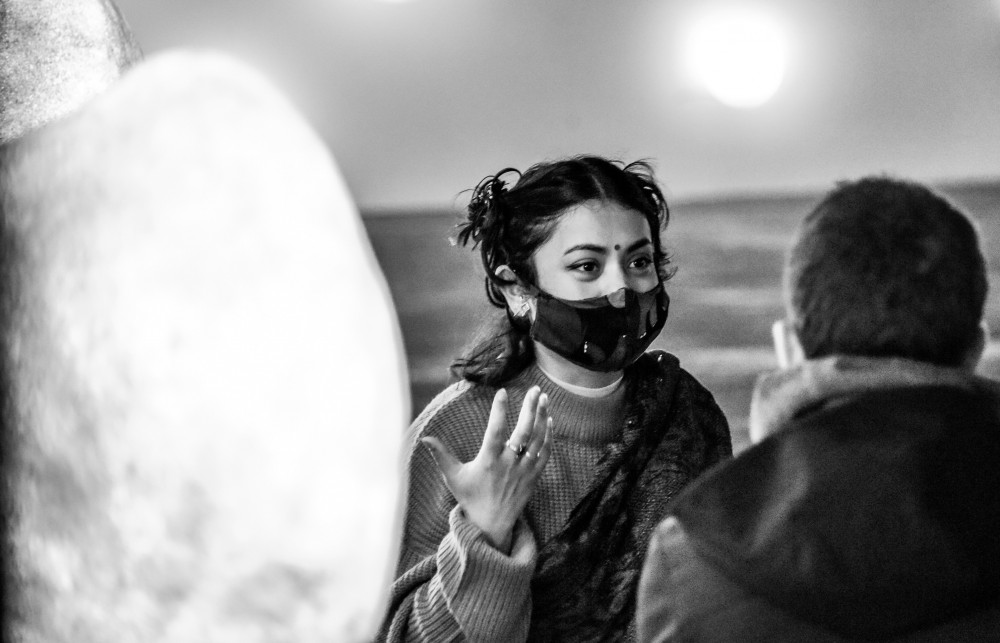 AN INTIMATE TÊTE-À-TÊTE. WHAT IF, IN THE WAKE OF THIS HEALTH CRISIS, WE ONLY KEPT WHAT WAS BEST: INTIMACY.
A special moment, a moment out of time, an interlude … A tête-à-tête with a work of art! Depending on the type of contemplative you are, you can choose to sit on a stool, chair or cushion. After 15 minutes, your contemplation will be interrupted, but the exchange will continue with an actor who will talk to you about the work, the artist and its relation to the world. An intimate theatre experience that respects social distancing measures without distancing us socially and intellectually.
Rabina Miya is a dancer, performer and actor. Originally from Nepal, she lives and works in Ghent and Brussels. Rabina Miya studied Drama at RITCS and recently passed the entrance exams for a Master's degree in Fine Arts, option Performance at KASK.
Rabina Miya uses her body and her expression as a medium to shape stories, imagination and fantasy. During this 'intimate tête-à-tête', she takes on the role of storyteller, player, dancer, and playfully interprets some of John M Armleder's works of art.