La Biche morte
Shortfilm by Philippe Di Folco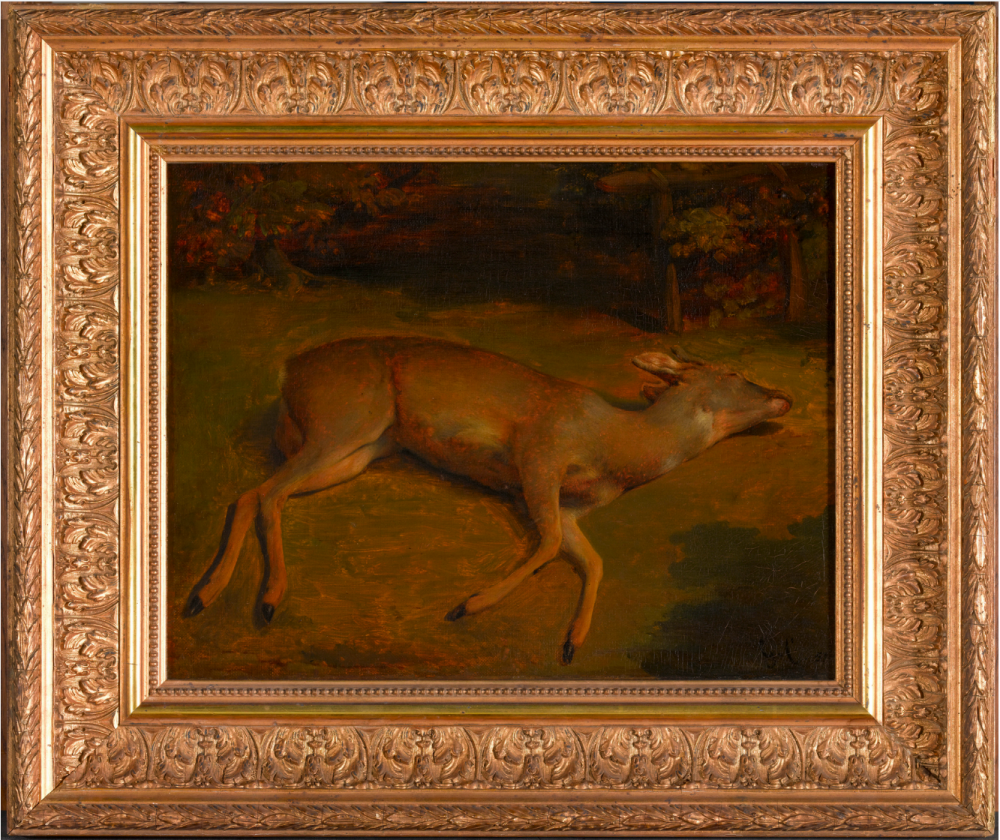 Teacher, author and screenwriter Philippe Di Folco presents the world preview of his first short film at Kanal. Based on a painting by Gustave Courbet, La Biche morte (The dead doe)  marks the 200th anniversary of the painter's birth.
Why not let the painting tell you its story? One of Gustave Courbet's little-known paintings, La Biche morte is undoubtedly also one of his most fascinating (after The Origin of the World, of course). And no wonder, since Philippe Di Folco and Mathieu Amalric (who narrates the film) had to exhume it from the reserves of the Musée d'Orsay, where it ended up after a journey whose story is worth hearing … and which you will get to hear for the first time at Kanal.
12 June 2019 at 18:00 – La Kantine du Kanal, with director Philippe Di Folco and narrator Mathieu Amalric. The screening will be followed by a presentation and discussion. 
Co-Production: Ateliers Ecritures (Paris), KANAL-Centre Pompidou
Narrator: Mathieu Amalric