Bearance
Matty Davis & Ben Gould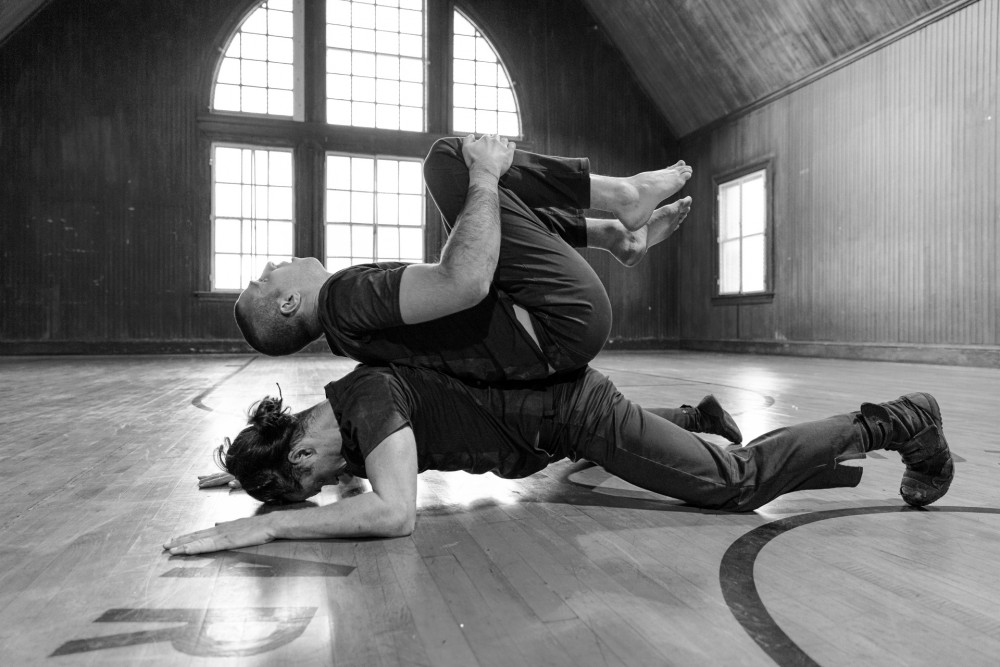 Matty Davis and Ben Gould continue their journey together with the follow-up to Carriage, which opened the Festival Trouble #11.
Bearance begins where Carriage ended. Carriage consisted of relentless merging of control, empathy and loss. In Bearance performers are equipped with tools forged from their prior experiences and share relationships driven by force, desire or time that emerge simultaneously then disperse. In a mutual effort to find new ways of sharing and supporting each other, bodies press together, then unwind, then press together again. Davis and Gould negotiate private and interpersonal dynamics, and defy each other: to hold on, to resist, but also to let go. The route chosen by the two artists is more open and as moving as ever, but as though it has come of age through each other's experiences.
Matty Davis and Ben Gould will give a workshop for professional dansers at the Raffinerie of Charleroi danse from the 28.06.21 to the 03.07.21. More information: Visceral Empathy.