Flies
Renato Miskolczi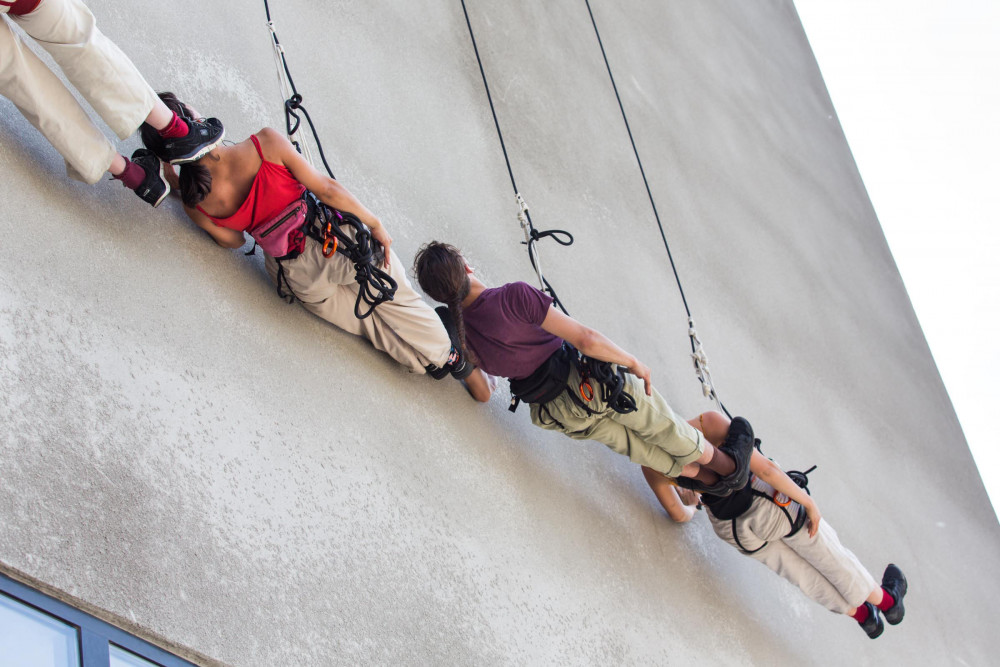 26/08, RUE ULENSSTRAAT, 15:30 - 18:30
Exploring the space between installation and performance, FLIES is an in situ piece that 'activates' the vertical plane. Four performers suspended by rope move through evolving cycles of jumping, falling, and running. By inhabiting (traditionally regarded) uninhabitable space, FLIES invites the audience to look at the world from a new perspective. A moment to notice, and give time to, the familiar surfaces that normally go unnoticed in our day to day activities.
CREDITS
Choreography: Renato Miskolczi
Production and Dramaturgy: Abigail Aleksander
In collaboration with and performed by: Charlotte Cétaire, Eleni Roberts, Jean Pierre Bure, Urtė Groblytė
Mentor: Christine De Smedt
Technical advice and climbing mentor: Esteban Vin and Mami Kitagawa
Technician: Esteban Vin
 
FLIES was created as a personal work project during GXIII training cycle at P.A.R.T.S. in collaboration with WIELS.