Scores for the body, the building & the soul for KANAL Brussels
David Helbich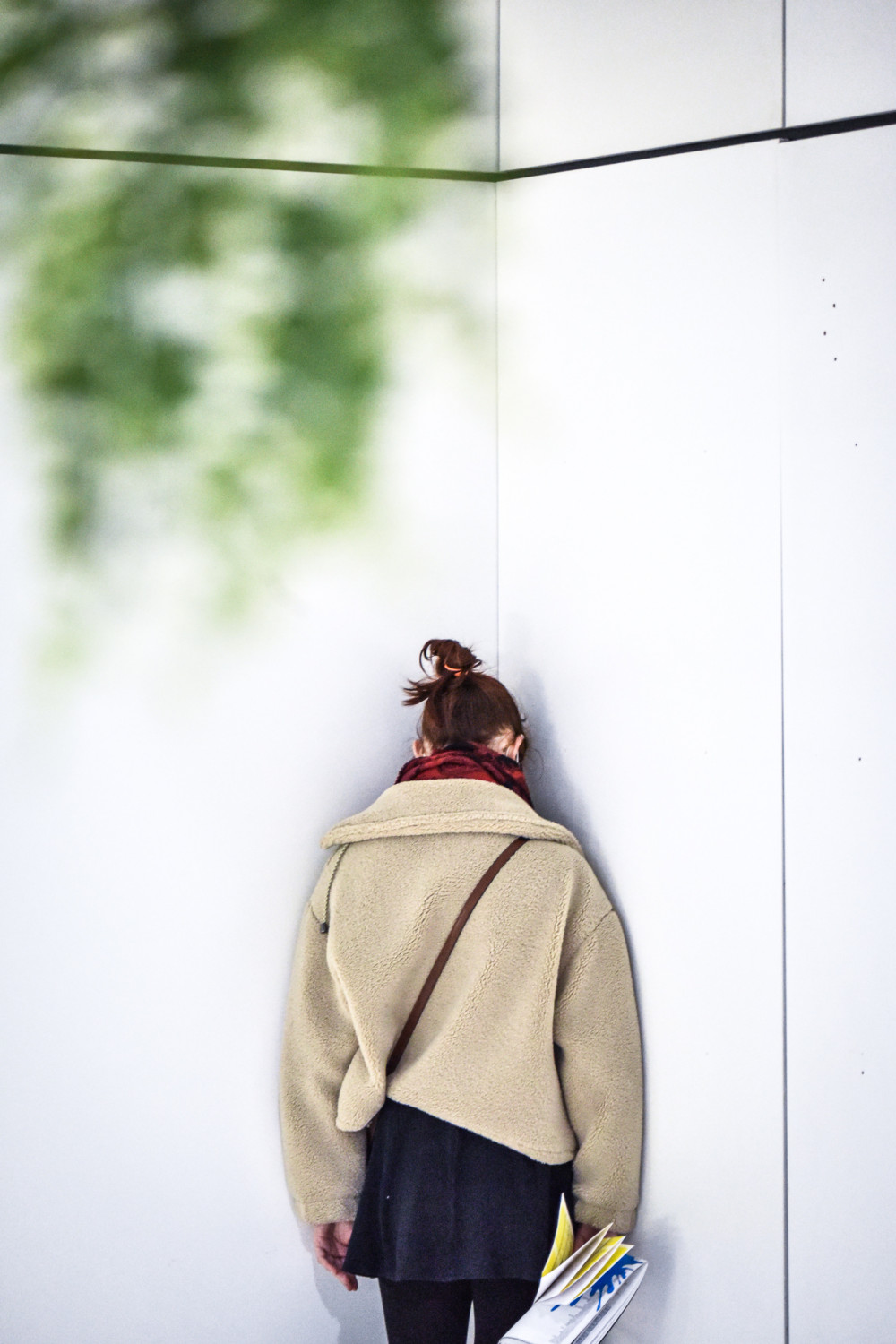 "Perform the pieces in any order,
but do them all for best results.
Don't be put off by the historical references.
It is all about you and your actual experience.
If you enjoy this, do it twice." (from the scores)
In Flann O'Brian's novel The Third Policeman scientist-philosopher de Selby introduces the reader to the atomic theory: all things that touch exchange atoms and by this also slowly exchange characteristics, like bicycles and their riders, trees and tree huggers or visitors and buildings. David Helbich proposes a booklet full of performance scores especially for the showroom of KANAL. With these instructions the visitors of the exhibition are invited to self-perform the actions. Each performance engages both the architecture of the building and the history of performance art. The visitor enacts a multilayered composition through his or her body.
David Helbich has been living and working in Brussels since 2002. He studied composition in Amsterdam and Freiburg. He is a sound-, installation- and performance artist, as well as a photographer and teacher, who creates a divers range of experimental and conceptual works for the stage, paper and online media and in public space. KANAL invites him as associated artist for the duration of the exhibition It Never Ends. Throughout the seven months of the exhibition he will be present with several performances and interventions.
His trajectory moves between representative and interactive works, pieces and interventions, between conceptual work and actions. His concepts are often presented in print, such as photo and illustrated score books as well as in live performances, sound interventions, audio guides and on social media. Many of his works address concrete physical and social experiences. A recurrent interest is the direct work with a self-performing audience.
In the last 15 years, his work has been shown all over Europe, and recently presented a.o. at Martin-Gropius-Bau (Berlin), Palais de Tokyo (Paris), Oude Kerk (Amsterdam), Queens Museum and UnionDocs (New York) and Café OTO (London). Helbich received the First Prize for the composition award 'ad libitum' (Stuttgart) for his piano book "Fur aufrichtiges Klavier" (2011). In 2013 he published the album "Outcuts" at the label Surfacenoise. His music has been played o.a. by Ensemble Modern, Maulwerker and Scenatet. He is the author of the bestselling photo books "Belgian solutions" - volume 1 and volume 2 (Luster, Antwerp).