QUARANTEENS @ KANAL: SLAM BATTLE OF THE GENERATIONS!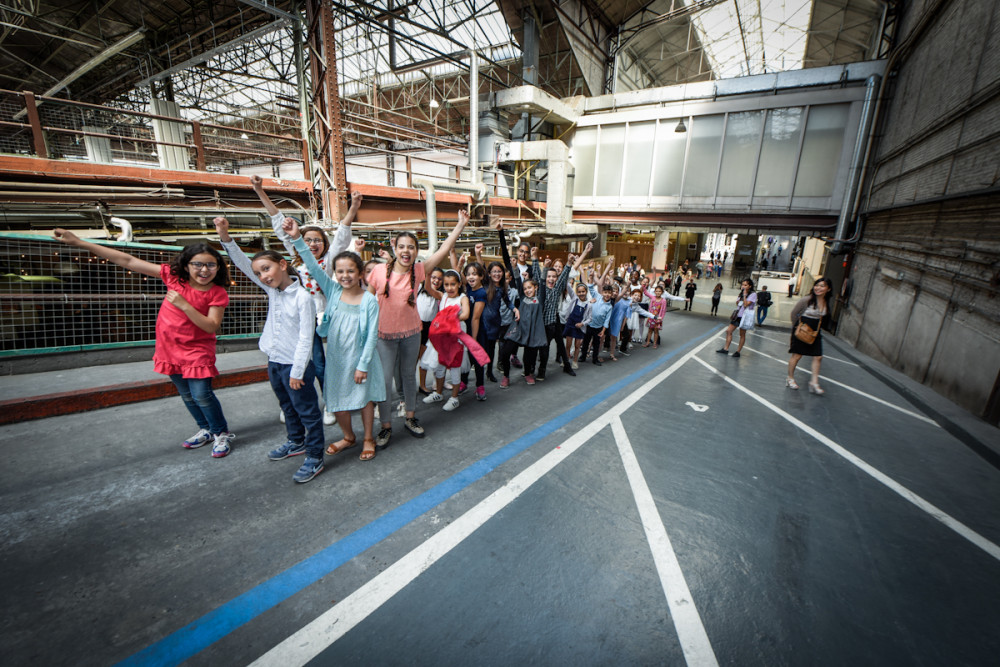 Things are going very hard between parents and young people during this 'Slam Battle of the Generations'. There is no question of cooperation, on the contrary! Young people and parents are diametrically opposed to each other and challenge each other to a slam battle!
But first, let's discover the wonderful world of John M Armleder together during a guided tour and take inspiration from his work. After the tour, the teenagers will work separately with a slam artist.
Contemporary art often provokes a lot of feelings, from anger to emotion and everything in between. Everyone reacts differently to art. Inspired by the works of John M Armleder, this workshop will teach you to express your sensations and feelings through poetry, slam and rap.
At the end we discover each other's work together during the ultimate slam battle!
KANAL is a museum like no other. The temporary exhibition It Never Ends with works by Swiss artist John Armleder & friends features Christmas trees growing downwards from the ceiling and disco balls that get everyone in the mood to party! And exclusively for Krokuskriebels, we offer an extensive 'à la carte' family programme throughout the spring break with children- and parent-friendly workshops. Child-only activities are available for parents who do not wish to take part in the workshops! Parents will still be able to enjoy a visit to the exhibition with or without a guide. At KANAL, we want to ensure that everyone is able to visit the museum safely. This is why we have had to limit the number of visitors to the exhibition and the number of participants in workshops and different activities.
From 13 to 21 February, the Gezinsbond is organizing the 10th edition of Krokuskriebels! Especially for Krokuskriebels we offer an extensive family program throughout the spring break. Discover the full "à la carte" program and make your choice!