Finissage - Gates (Might) Open Soon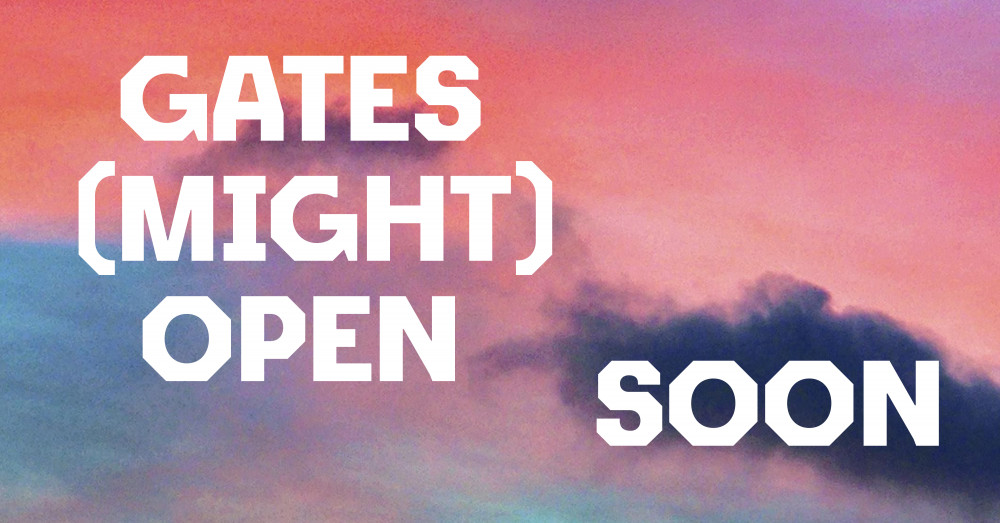 Gates (might) open soon explores the socio-cultural phenomenon of the festival and its various manifestations. Traditionally understood as celebrations that include rituals and ceremonies, festivals also question social hierarchies and produce ephemeral communities based on sharing. Offering both escapism and liberation, festivals open the gates to a flow of emotions, revealing the sensual, spontaneous, and even darker sides of human nature.
On Saturday 17th July, the feeling of anticipation created by the eight-days window presentation at KANAL-Centre Pompidou finds its release with the opening of the 'gates' , in the showroom area of the former Citroën garage.
From 12:00 to 21:00, the space will be activated by live performances of artists Robert Soroko and Bert Villa: on the same occasion, the movie Everybody in the Place by Jeremy Deller will be screened.This moment will be a chance to look closely to the artworks displayed in the space, by the artists Carlotta Bailly-Borg, Elen Braga, Che Go Eun, Laura Puska, Robert Soroko, Anya Tsyrlina & Sid Iandovka, Philippe Vandenberg, Sophie Varin, Bert Villa.
Revealing the artworks in their complexity and providing a space for shared experience, the finissage of the exhibition thus becomes a moment of gathering and celebration for the visitors, participating artists and curators.
The exhibition is curated by the graduates of Curatorial Studies at KASK & Conservatorium: Marion Adrian, Sungyoon Ahn, Sophia Attigui, Margot Bossy, Sofie Frederix, Martina Matarazzo, Nathan Pramudiya Ishar, Ekaterina Vorontsova, Yimeng Wang, Julie Wyckaert.