Heritage days at KANAL
Exclusive visits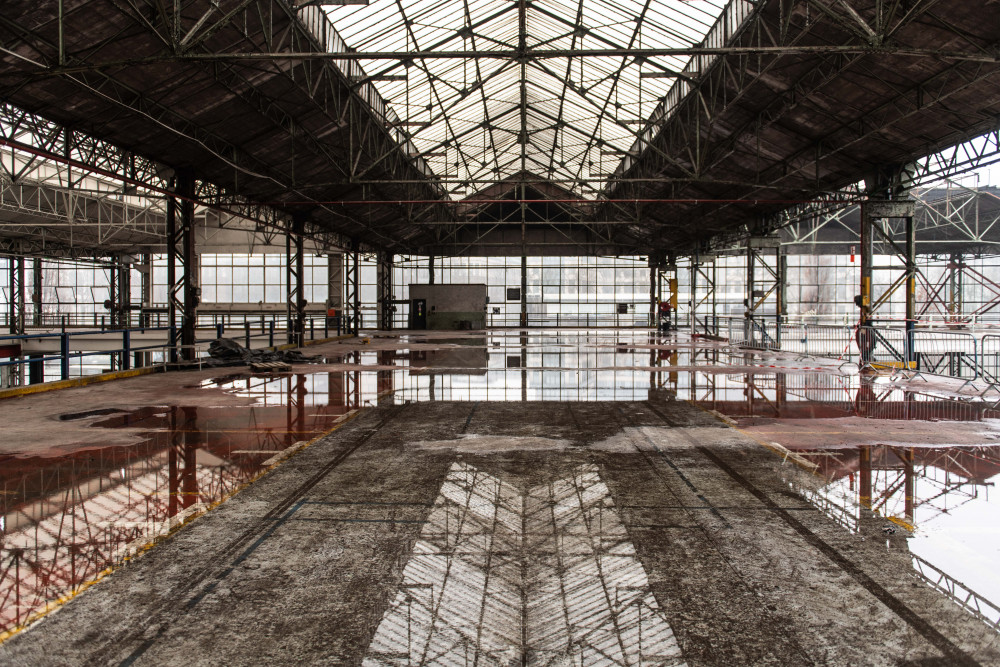 A marked-out circuit in the heart of the building site. All along the route, the KANAL staff and the mediation team will give explanations and answers to your questions. Musical animation by Fanfakids.
Atelier KANAL, located just in front of KANAL-Centre Pompidou (place Sainctelette 12) will also be accessible. This space will perfectly complete the visit of the building site. You will be able to discover graphic documents, models, and samples of construction materials, which offer an overview of the architectural project and the work in progress.
Guided tours in French-speaking Belgian sign language: Sat. at 15:00 and Sun. at 13:30. In collaboration with Arts & Culture.
After the crisis triggered by the 1929 Wall Street Crash, the automobile craze experienced a marked revival, which prompted the major brands to move into the city. Thus, Citroën decided to move from Saint-Gilles to a much more popular location. It chose the Place de l'Yser and, in 1934, opted for an imposing functionalist-style project designed by the architects Alexis Dumont and Marcel Van Goethem, based on plans drawn up by André Citroën. The modernist metal-framed building, with its aerodynamic crown, has around 40,000 m2 of space, flooded with light thanks to its vast glass façades. Five floors were added to the showroom in 1959. Originally, the complex included administrative services, a large showroom, repair shops, spare parts warehouses, and a service station, located on the Quai de Willebroeck/Willebroekkaai side.
An exceptional place, the Citroën garage was bought in 2015 by the Brussels Region, which entrusted the Société d'Aménagement Urbain with the development of a cultural center of international scope. The KANAL Foundation is in charge of the implementation of the project, in collaboration with the CIVA and the Centre Pompidou. Opened in 2018, the complex has now entered a phase of complete renovation which should be completed in 2024. KANAL will then become an important multidisciplinary cultural institution, a place of exchange open to all, hosting not only a museum of modern and contemporary art, and a museum of architecture (CIVA), exhibitions, restaurants, but also numerous public spaces with multiple vocations. A real place of life and meeting, in the heart of a neighborhood on the move!