Sweet 16
Vincent Meessen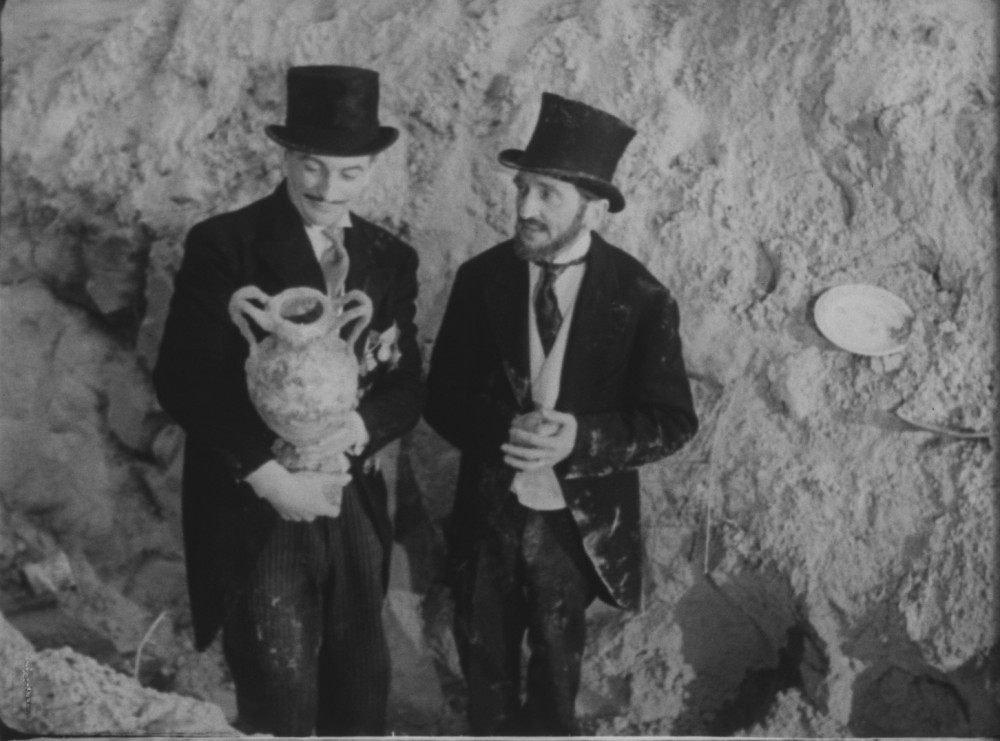 With its collection of 23,000 16mm films – including unique copies, documentaries, classics, avant-garde and militant films – CINEMATEK's SWEET16 is a monthly special event: an experimental, performative tribute to the 16mm format.
To round off this cycle, SWEET 16 is happy to unfold its chairs and turn its projector to the walls to welcome the carte (noire et) blanche of Belgian artist and filmmaker Vincent Meessen.
This rummage through the holdings throws up two happy finds, which together produce a random "MB" poetic axis. The work of two Marcel B's is highlighted here: Marcel Blistène and Marcel Broodthaers. In both cases, the film refers to a heritage, to empty boxes, to a museum and its curator, to a treasure to be located with the aid of a map.
Blistène adapted the comic strip Bibi Fricotin, a hero created by the author of Les Pieds Nickelés, a wild and irreverent French comic strip from which Marcel Broodthaers knew the scams and tricks. Broodthaers takes on the role of curator and engages the museum in an open discussion.
Come along and check it out!
Bibi Fricotin, Marcel Blistène, 1953, 16mm, b&w, original French version, 89'
Le Musée et la discussion, Marcel Broodthaers, 1969, 16mm, b&w, silent, 12'. Film of Marcel Broodthaers deposited at the Royal Belgian Film Archive
This session announces Vincent Meessen's participation in a commission from the KANAL Foundation to build the collection of a future museum.