Free School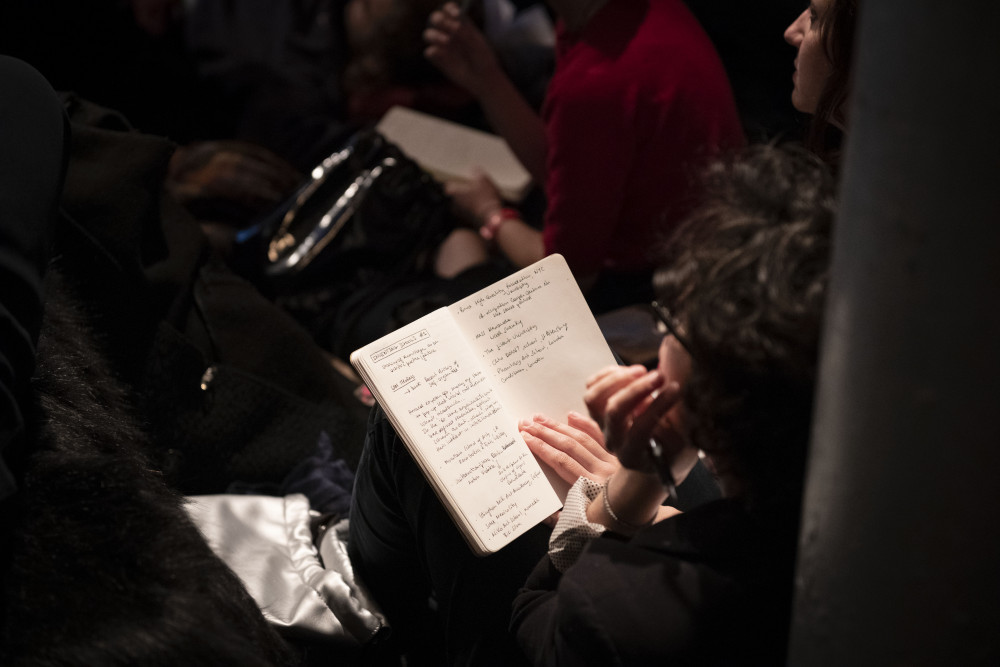 For several years the Free School has been a central project of the festival. It is a space to imagine new ways of thinking together through artistic practice; a temporary school in which we experiment, produce, and transmit knowledge together.
This edition of the Free School explores a discipline as specific as it is complex: music. More than just an art form, music has always been a meeting place and – in its possible messages and essential structure – a way of thinking.
In conversation with the artists of this section, Kunstenfestivaldesarts presents a series of "classes". This wide-ranging programme touches on the use of classical music as a vehicle for political vindication, the culture of the dance club, polyrhythm as a form of training, listening beyond the dominant narrative, and even the invention of new musical instruments. These classes break any remaining separation between theory and practice, as we are immersed in a new way of imagining together. All Free School classes are free upon registration and are presented as a three-day school programme.
Accompanying this school is a discursive programme, open to all, entitled The Politics of Music, which reflects on the history of music as a form of domination and resistance, and its potential today.
PROGRAM
13-15.05.2022
Kate McIntosh (Brussels),
free school
Workshop (en)
Location: Kaaitheater
13-15.05.2022
Calixto Neto
free school
Workshop (fr & en)
Location: MIM – Musée des instruments de musique
13-15.05.2022
Decoratelier Jozef Wouters (Brussels)
The Unbuilt School of Architecture II
free school
Workshop (nl, fr & en)
Location: Decoratelier