Protestencil & Imprimerue - Drukker Straat
Teresa Sdralevich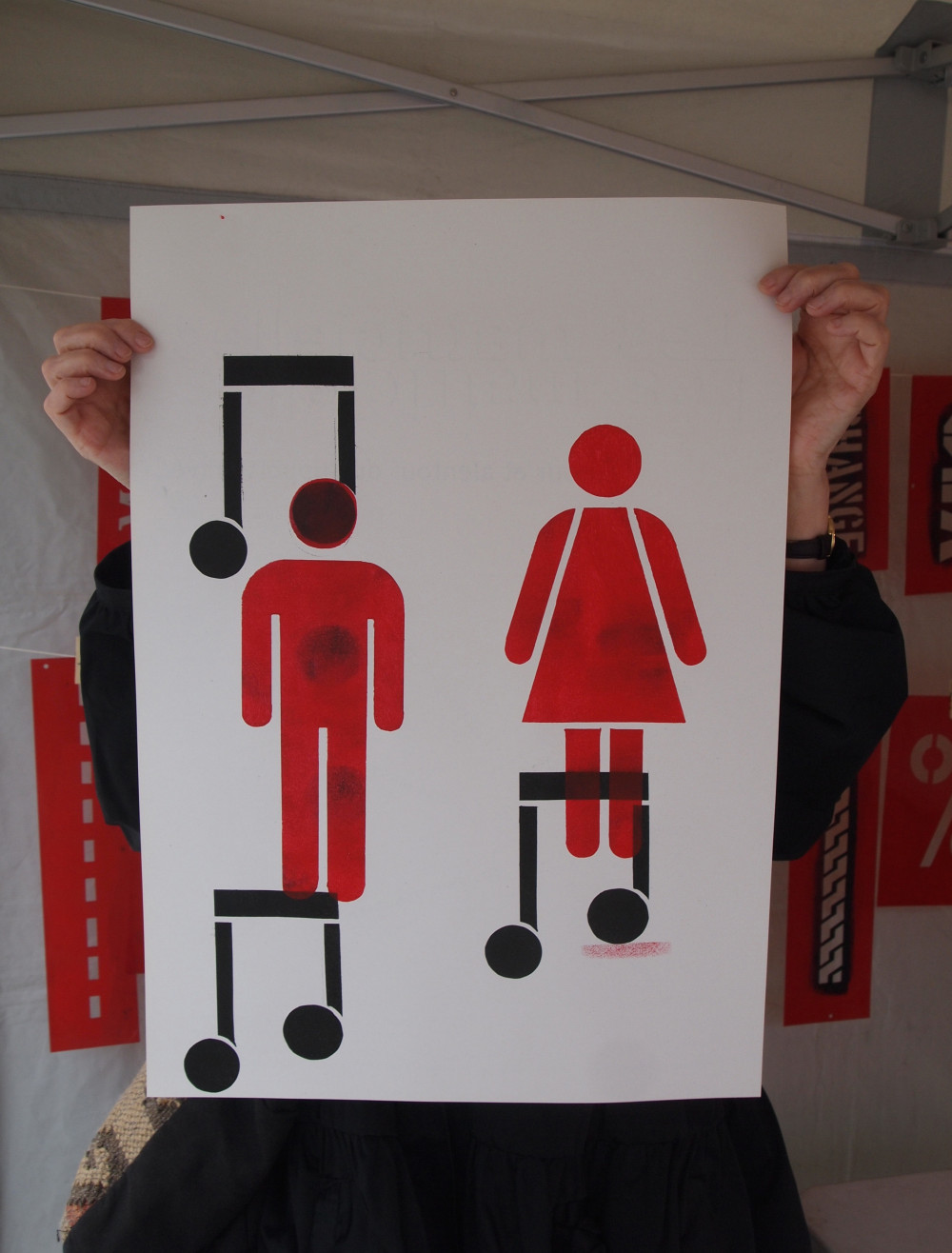 In PROTESTENCIL the public compose and print their own poster using the high impact stencils created by Teresa Sdralevich. Bold and simple images, inspiring words and abstract forms come together in never ending combinations, transforming participants into instant designers. In IMPRIMERUE // DRUKKER STRAAT she applies the same principle, but this time uses the street's surface as the base on which to print.
12/07 - Rue de l'Intendant - Opzichterstraat
18/07 - Rue Vanderborghtstraat
21/07 - Rue Picardstraat
Teresa Sdralevich is a Brussels based Italian designer and illustrator. Her work spans from posters to book covers, from illustration for magazines to silkscreen printing. Whatever she does, her style is bold and assertive. In the last few years Sdralevich has led several workshops for young and old. In the frame of Open Streets 21 she presents two workshops.