BETWEEN ART AND DESIGN THE BELGIAN SCENE
Design September & Flanders DC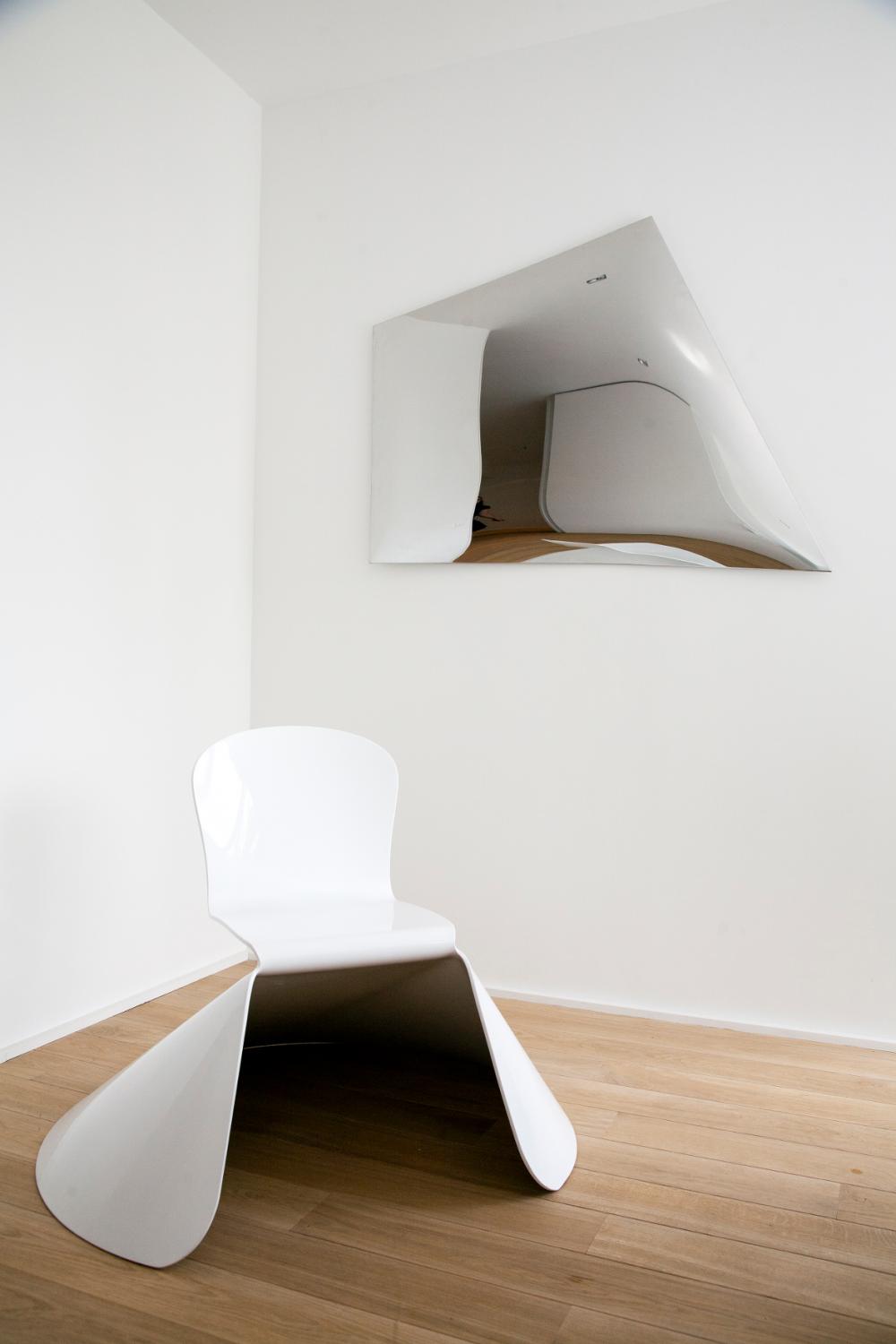 © Domestic Art © Xavier Lust
This exhibition includes objects in a specific niche in a sector as wide as design, that of 'collectible design' or 'design art', situated in the grey zone between art and design. Limited series and unique pieces, mainly or exclusively hand-made, form the core of this exhibition, in which unconventional and often monumental form takes precedence over functionality.
This exhibition highlights the importance of the questions that Belgian designers have around the choice of form and function in designs. The tension between these two fundamental aspects of design was a key element in the selection of the items for the show. This tension also comes up in the research into and experiments in the techniques and materials used. The result is always a very personal design language that invite interaction. The objects may surprise, make us think about, move us, disturb or mislead, or even amuse.
Between Art & Design, The Belgian scene offers us an ensemble that reflects the wealth and particularly the diversity of contemporary Belgian design. In this selection, the most striking aspect is the great artistic diversity that is also a strong characteristic of the world of visual arts in Belgium. The designers are acting as very independent and individual and they have developed their own ideas about the day-to-day environment and the interiorobject.
Belgian designers remain, with a few exceptions, understated; their work is rarely obtrusive but truly characterised by a feeling for aesthetics, volume and proportion. And even that is their strength.
Curated by Roel Rijssenbeek & Inge Vranken
At the occasion of Brussels Design September 2018
The designers :
Alain Berteau, Anne Marie Laureys, Ben Storms, Bram Boo, Brut Collective, Casimir, Charles Kaisin, Damien Gernay, Danny Venlet, De Vylder Vinck & Taillieu, Erwin De Muer, Jean-François D'Or, Julien Carretero, Kaspar Hamacher, Laend, Lionel Jadot, Maarten De Ceulaer, Marie-José Van Hee, Muller Van Severen, Octave Vandeweghe, Ola-Dele Kuku, Pierric De Coster, Piet Stockmans, Raphael Charles, Sep Verboom, atelier lachaert dhanis, Studio Job, Sylvain Willenz, MdSt, Unfold, Vincent Van Duysen, Vladimir Slavov, Hans Weyers, Xavier Lust.