The Colours of Human Rights
A DRAWING FOR EACH RIGHT, AN EXHIBITION FOR ALL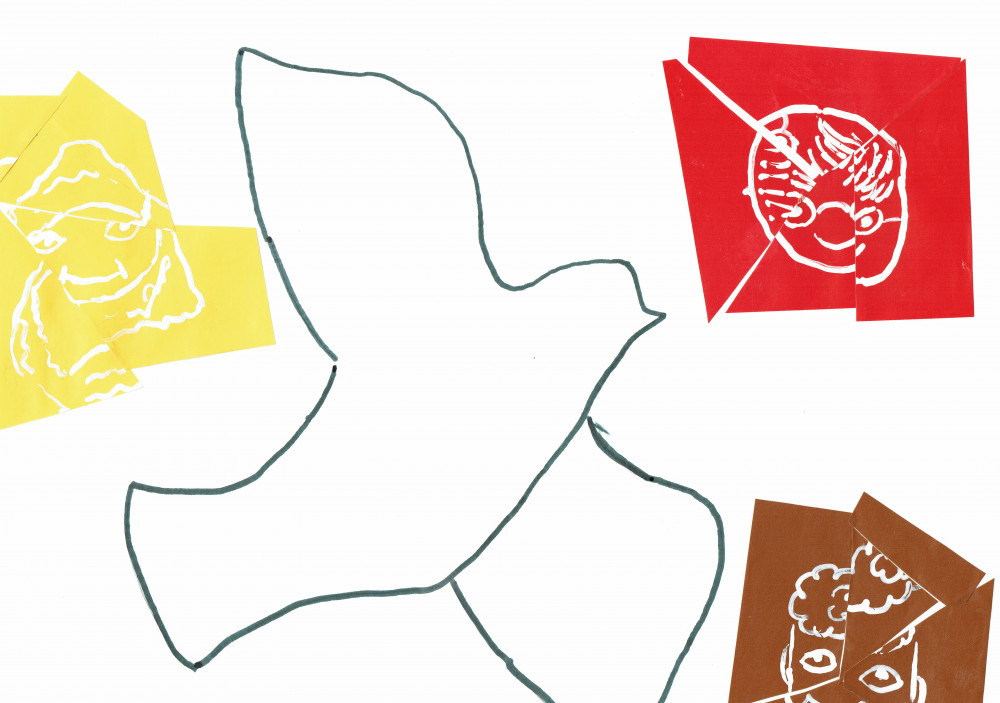 © Gabarron Foundation & United Nations
Discover Spanish artist Cristobal Gabarron's interpretation of the articles of the Universal Declaration of Human Rights and the winners of the international drawing competition launched earlier this year.
Kanal Centre Pompidou pays tribute to the 70th Anniversary of the Universal Declaration of Human Rights with a unique exhibition by Spanish artist, Cristobal Gabarron, who presents 30 paintings, one for each article of this crucial document, together with 40 drawings from children all over the world who participated in the "Kids for Human Rights" international drawing competition, launched earlier this year by the United Nations and the Gabarron Foundation.
Artist Cristobal Gabarron born in Mula, Murcia (Spain) in 1945, centers his works on the idea of the life of individuals and the coexistence and development of human values.
Gabarron created these 30 paintings, depicting each article of the Universal Declaration of Human Rights, as part of the program dedicated to Human Rights, which started few years ago with Enlightened Universe, created to celebrate the 70th Anniversary of the United Nations.
Kids4HumanRights Children's Art Contest: The exhibition at Kanal Centre Pompidou features 40 drawings, including the winners, selected from the final 70 artworks chosen by the International Jury.
The competition generated more than 17,000 entries from children from all continents, was organized by the United Nations Information Service in Geneva, the Gabarron Foundation and the Office of the High Commissioner for Human Rights.
As part of the exhibition "THE COLORS OF HUMAN RIGHTS", the artist Cristobal Gabarron will personally run a workshop for children from 5 to 14 years old.
Practical information :