As found
Prospective heritage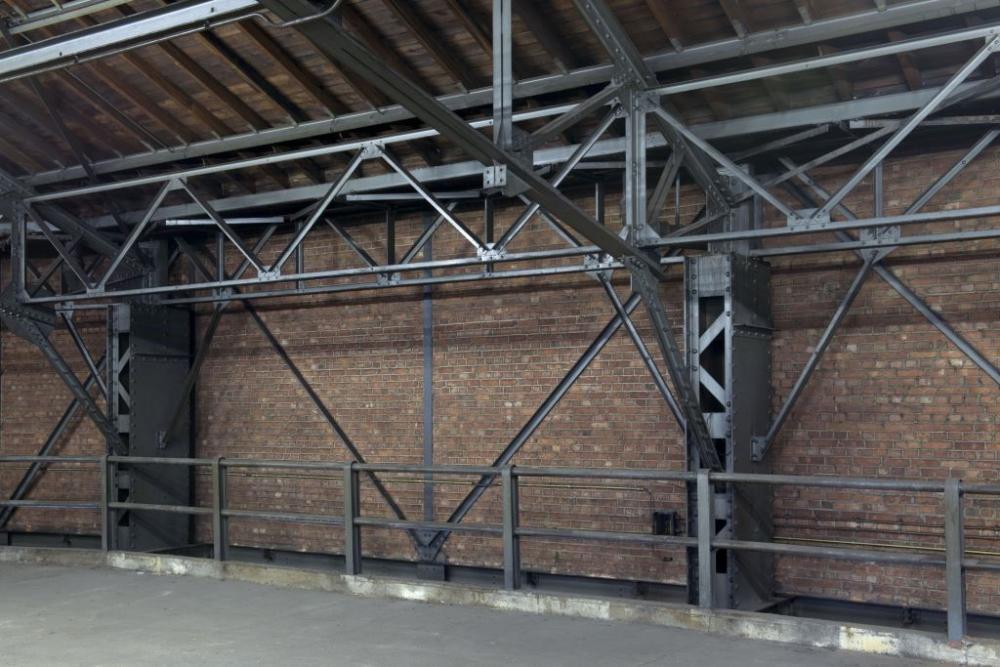 © Philippe de Gobert
In the wake of the international competition for the conversion of the Citroën garage into a 'cultural city' comprising, among others, a contemporary art museum and an architecture centre, a team was appointed that is made up of three offices based in Brussels, London and Zurich, respectively: noAarchitecten, Sergison Bates Architects and EM2N.
Together they decided to set up Atelier Kanal, a temporary agency composed of new members of each of the offices – a team specially devoted to studies. From now on, 12 architects and 7 partners will occupy the fifth floor of the former Citroën offices and will focus on developing the project – on site.
Whereas the first part (from May to December 2018) featured the history of this place and architectural proposals for its future, the second part of the exhibition As Found features raw architecture documents presented in the form of a cabinet of curiosities filled with drawings, graphic sketches, study models and samples of building materials: all pieces in preparation of the renovation work.
The exhibition will evolve over the coming months as it reflects the different study phases. In parallel, a series of discussions and public debates will be organized around the architecture project – both in its immediate relation to the neighbourhood and as a cultural device at the service of a museum and society programme.