La Cambre
All in one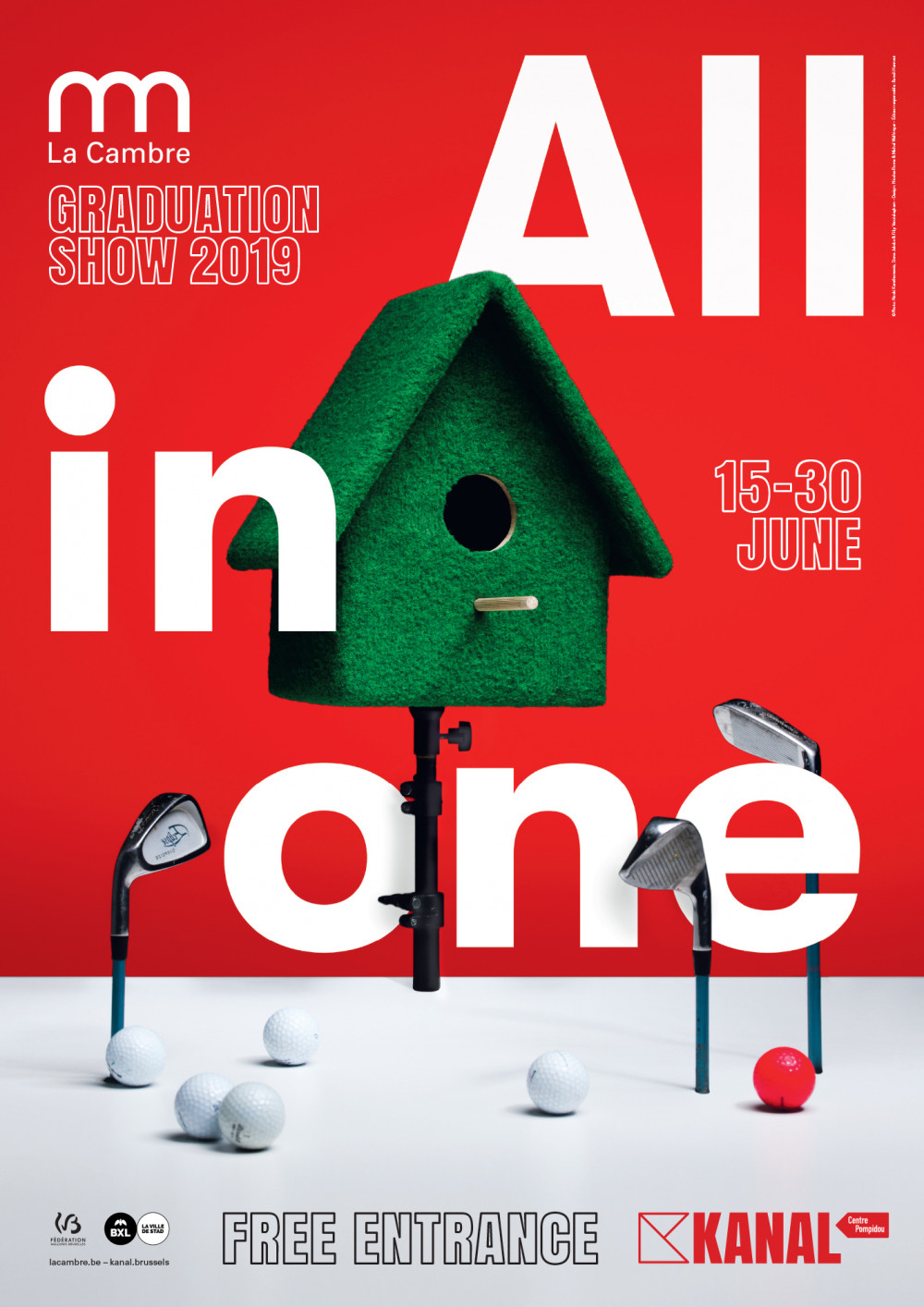 The Superior National School of Visual Arts (ENSAV) La Cambre is one of the most well-known art and design training programs in Belgium, indeed in all of Europe. During its juries for final Masters' level studies taking place in June 2019, the School will be collaborating with Kanal - Centre Pompidou, taking over its entire Showroom.
This exceptional initiative is both an opportunity for a collective exhibition of the 18 artistic ateliers which are part of the school as well as a major opportunity for audiences in Brussels to see all the work. The permanent exhibition will be presented for two weeks, with opening and closing night events offering audiences the possibility of meeting these young upcoming artists and designers.
The exhibition includes the following ateliers: Accessories, Interior design, Ceramics, Animation, Visual and graphic communication, Art conservation and restoration, Book and paper design, Industrial design, Textile design, Drawing, Urban space, Engraving and printmaking, Painting, Photography, Scenography—Set design, Sculpture, Fashion design and Typography, as well as works from the Contemporary Writing workshop.
A co-production of the ENSAV-La Cambre and Kanal-Centre Pompidou