MERE CONSTRUCTIONS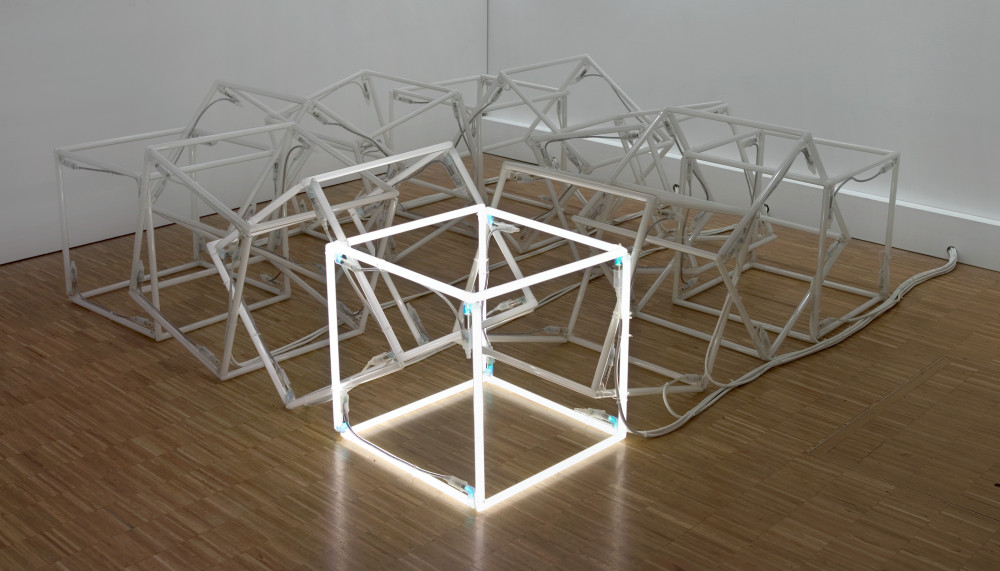 © Centre Pompidou, MNAM-CCI/Philippe Migeat/Dist. RMN-GP
© Courtesy : Johann König, Berlin
The notion of construction has permeated the history of modern sculpture since the early twentieth century.
Seeking to eschew representation and to assert the autonomy of the plastic form, many sculptors produce works that show nothing but their structure – designed to be readable – and their materials – generally manufactured in order to avoid the expressiveness of manual labour.
Constructivism, which originated in Russia in the late 1910s, developed on the basis of these fundamental principles: fascinated by technical drawings, the Stenberg brothers put forward constructions that evoked civil engineering.
After the war, this movement was picked up by the proponents of kinetic art – among others by the artists of the Groupe de Recherche d'Art Visuel  (GRAV: Visual art research group) – whose works were generated on the basis of mathematical formulas that sometimes left room for chance.
The proponents of a minimal art such as Carl Andre, Dan Flavin, Sol Lewitt and Larry Bell in turn developed an idiom resting on industrial materials (neon, plexiglass, steel) and construction methods whose design simplicity rendered them instantly intelligible.
Stripped of any manual intervention and seeking only to show that it was hiding nothing, sculpture was now to be approached on the scale of the space surrounding it and whose delimitation it enabled. Still alive today, this heritage is now being reinvigorated by a range of artists, among them Haegue Yang.