RE-BUILDING CASS
The little city inside the building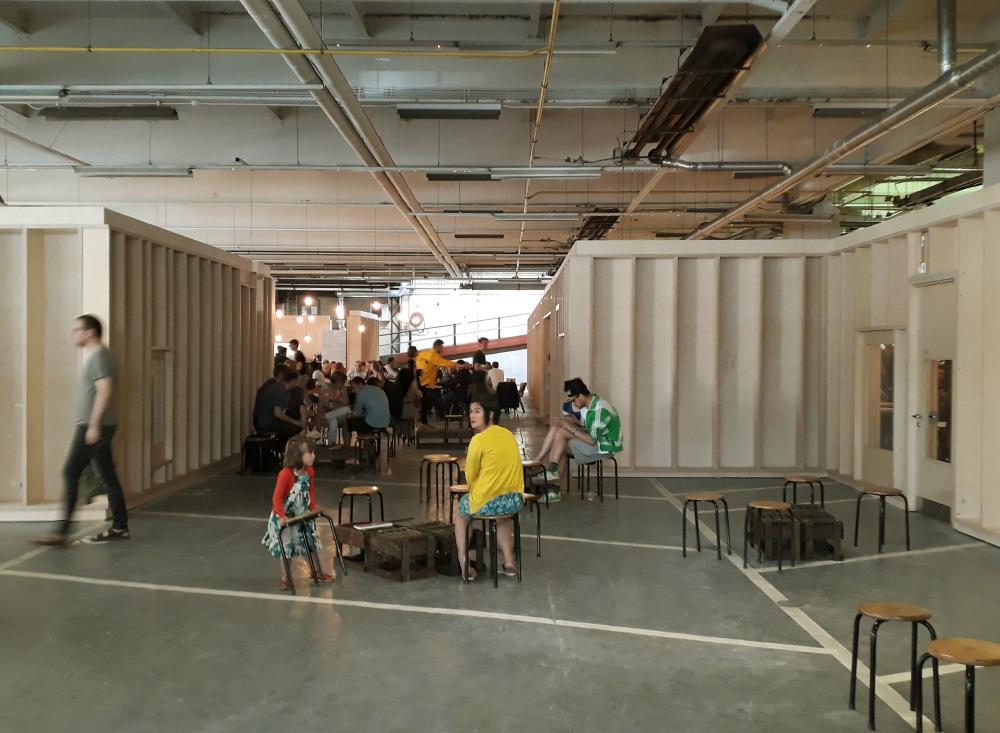 © CIVA
RE-BUILDING CASS
The little city inside the building
Florian Beigel & Philip Christou
By the end of 2015, when the London Metropolitan University announced that they had sold the building in East London where the CASS Faculty of Art, Architecture and Design was based, Florian Beigel and Philip Christou asked the new owners if they could re-use the little city inside the building they had designed there, in another project.
In the first project in London, when introducing new structures into the building, they tried to create a dialogue between old and new. Its adaptation developed in partnership with CIVA inside KANAL – Centre Pompidou implied yet another temporary dimension, still emphasizing the possible conflicts between the project itself and its new site. In both the first project and its adaptation in Brussels, the little city inside the building gives a vision of the potential of the building as found. It illustrates the notion of "changefulness" - when you design a building in the city or in the landscape, it is one piece of a much large jigsaw puzzle that is ever changing and evolving, like a living organism. The building is not a fixed and final static thing.
In the Spring of 2018, thirty students in architecture from all over Belgium worked together intensively and built what is today the Kanal Street Food Market and the Kanal Store, under supervision of Florian Beigel, Philip Christou and CIVA.