Foyer vzw 50 years!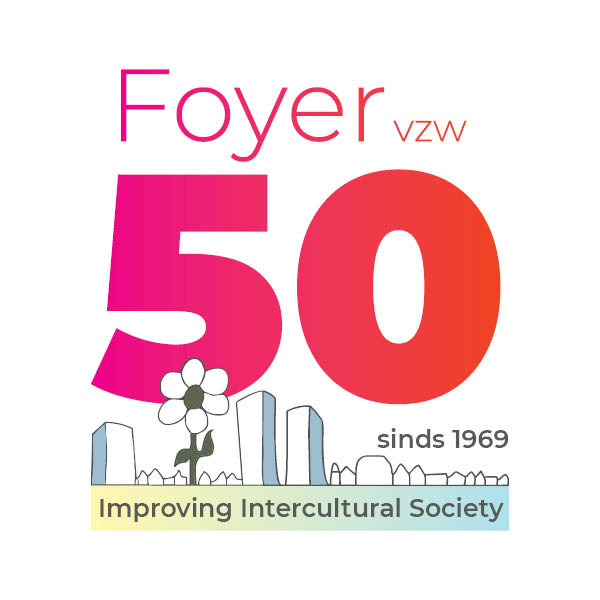 Le Foyer vzw exists for 50 years!
Jongerenwerking Foyer and Foyer des Jeunes welcome you with fun outdoor and indoor activities!
The women of Dar Al Amal share stories in a special atmosphere
You will become acquainted with the work of the intercultural mediators and you will be introduced to various educational workshops
Each language gets special attention – after all, 50 years of Foyer is also a feast of languages!
And do you know the Roma? The Dienst Roma en Woonwagenbewoners will show you around in a wonderful world...
Finally, don't hesitate to try out your woodworking skills!
Stand-up comedian Erhan Demirci will join us on Friday between 1 p.m. and 5 p.m.
Between 3 p.m. and 5 p.m. you can visit KANAL - Centre Pompidou with a guide, at a special price