PALHIK MANA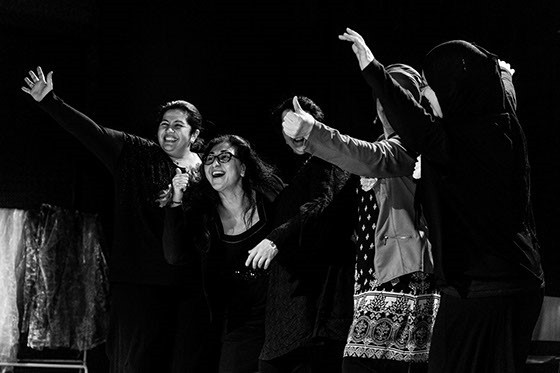 Palhik Mana was founded by the Brussels-Turkish Sarah Avci, a well-known name in the sociocultural world. In the 1990s, she founded the first intercultural operation for socially vulnerable women's groups. Thirty years later, this work is ongoing, but it now has a more artistic rather than sociocultural component.
Empowerment, self-reliance, a sense of civic responsibility, bottom-up work are key words throughout her work.
During Festival Kanal, Palhik Mana will organize playback theatre with a cultural side to it. How do vulnerable and super-diverse women experience art and/or culture? What are their experiences with museum visits? Do they feel at home there? Do collections show enough diversity? What would they like to see happen at Kanal? What could make a visit to Kanal interesting for them in the future?
Playback theatre was founded in New York in the 1970s. It is improvisation theatre based on personal experiences. The leader invites the audience to relate a personal experience and the actors, in this case vulnerable women's groups in the canal zone, visualize it directly through a range of acting forms. The women are coached in an accessible way and trained as actors and leaders via techniques and methodologies from playback theatre.