SISTER SHIP
Maxime Rossi with : Emma Daumas & Jean Thevenin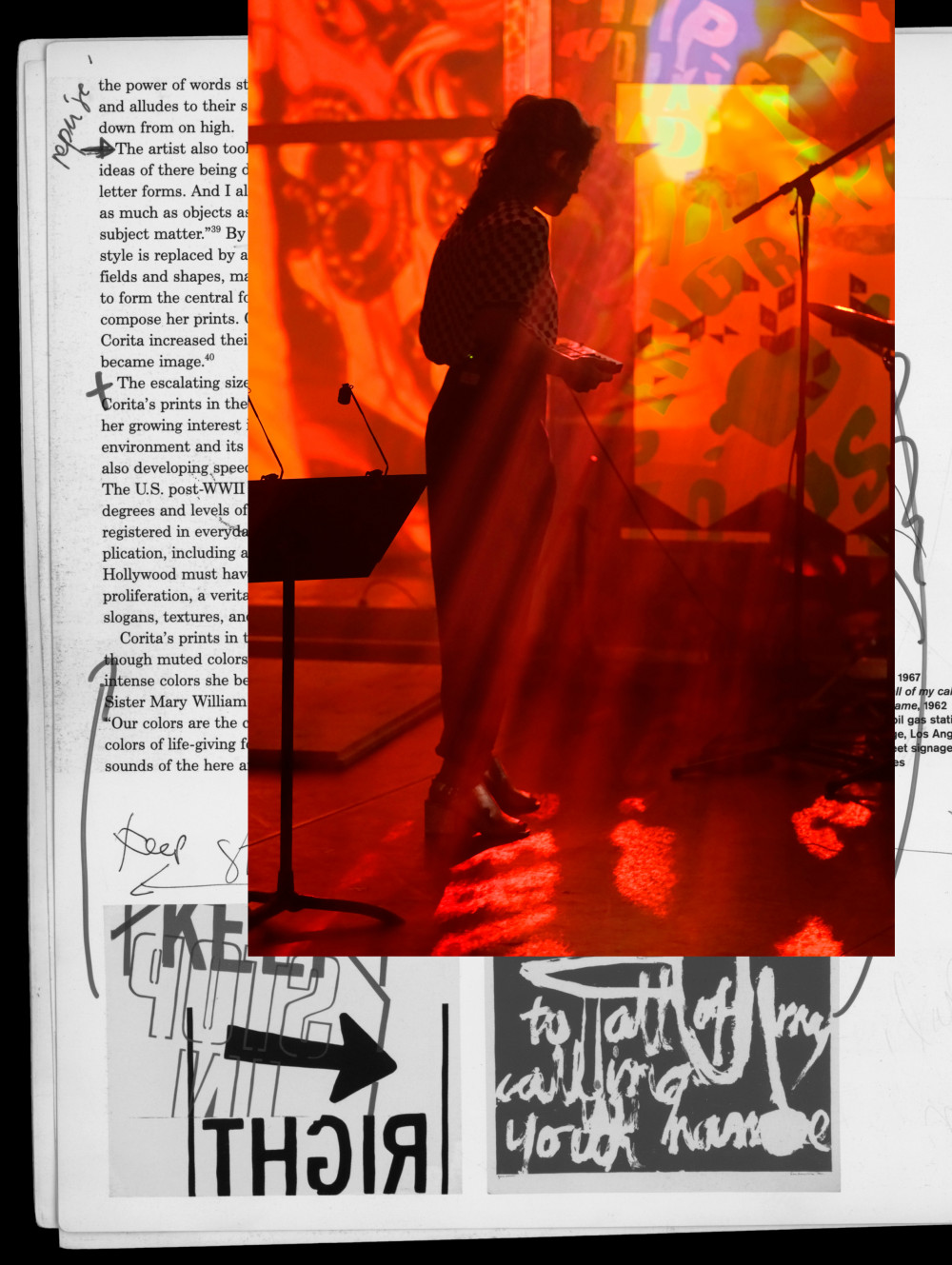 A hybrid cinematographic object, Sister Ship (2015) by French artist Maxime Rossi unfolds like a visual and sound collage mixing images from a film shot along the Congo river, Pygmée Blues (2013), with pop works by the American nun, Sister Corita Kent. Opening the frame of the screen to the frame of the stage, singer Emma Daumas and musician Jean Thevenin invite visitors into a renewed experience of the work to the rhythm of multiple sounds.
Copyrights:
Sister Ship, 2015.
Graphic design : Atelier Pierre Pierre
Emma Daumas by Aurelien Mole
The pictures show part of the catalogue :
Come Alive! The spirited art of Sister Corita, by Julie Ault. Four Corner Books.
Sister Ship is supported by FNAGP