Lessons of Virus #4 : Nataša Petrešin-Bachelez & Elena Sorokina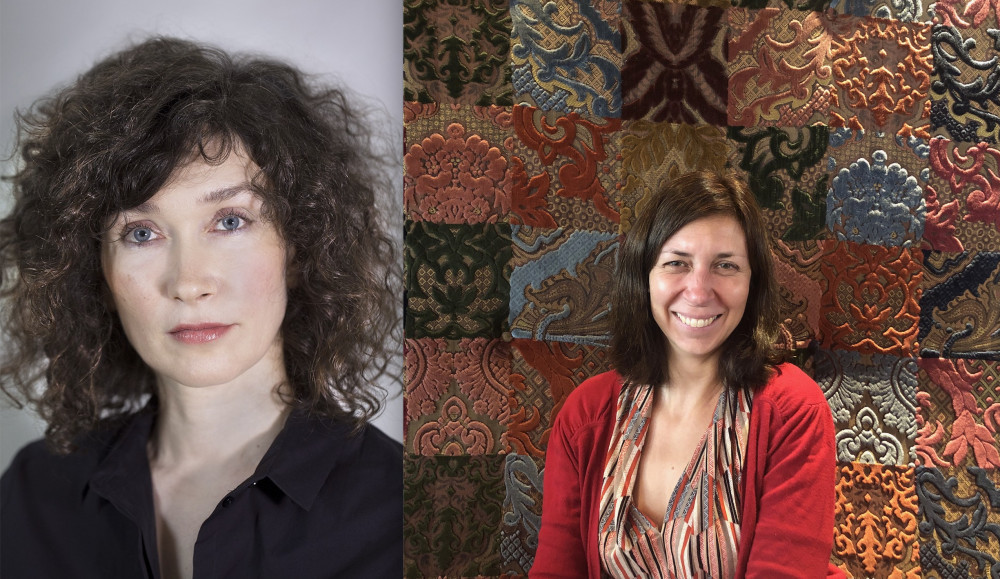 Lessons of a virus #4 : Nataša Petrešin-Bachelez & Elena Sorokina
in conversation with Guy Gypens
On Initiative for Practices and Visions of Radical Care
Five radio programs on artistic and arts institutional practices under the cloud of the pandemic.
The pandemic highlighted all the current social and ecological emergencies once again. How much more urgent can these urgencies become, one might ask? And yet the pandemic offers a different context in which to face them, also for artists and art institutions. In Lessons from a Virus we invite people to talk about their practices in the arts world, how they have been affected by the pandemic and how they envisage the future.
Initiative for practices and visions of radical care, initiated by Nataša Petrešin-Bachelez and Elena Sorokina was designed during the Covid-19 lockdown. Following in the footsteps of Elisio Macamo, they believe that "Covid-19 is a cruel reminder that we are the crisis... History has taught us that you can't control a crisis by invoking a return to normality. We overcome a crisis by allowing ourselves to act in all circumstances." From April 2020, they began to research and support artistic practices that addressed the issue of care, especially when institutions were withdrawing, failing to respond to a situation or neglecting it. How can we care, but also how can we cultivate caring? In what ways can these gestures be part of a larger movement that rethinks our system of production, distribution and mutual solidarity in the field of art? How can we try to imagine, socially and culturally, more just futures through more refined forms of caring? By addressing these questions they try to inspire an ecosystem between curators, artists and other practitioners that would be built, from its roots, on relationships of care, solidarity and inclusiveness.
Nataša Petrešin-Bachelez (born 1976 in Ljubljana) is an interdependent curator, editor and writer.
Among the exhibitions she curated are Contour Biennale 9: Coltan as Cotton (2019, Mechelen); Show me your archive and I will tell you who is in power at Kiosk, Ghent (2017, with Wim Waelput); Let's Talk about the Weather at the Sursock Museum, Beirut and Times Museum, Guangzhou (2016 and 2018, with Nora Razian); Resilience. U3 - Triennial of Contemporary Art in Slovenia at MSUM, Ljubljana (2013). She was co-director of Les Laboratoires d'Aubervilliers (2010–2012), with Alice Chauchat and Grégory Castéra). She is chief editor of Versopolis Review, and was chief editor of the Manifesta Journal (2012-14) and of L'Internationale Online (2014-2017). She curates the project Not Fully Human, Not Human at All, organized by KADIST, Paris (2017-2021). She was recently appointed Cultural Programs Manager at Cité des Arts in Paris.
Elena Sorokina is curator and art historian. She served as curator of the HISK (High Institute for Fine Arts, Belgium) 2017-2018, and between 2015-2017, she was curatorial advisor of documenta 14 in Athens/Kassel. Her current project "Crystal Clear (Travels in sustainable exhibition making)" opened at Pera Museum Istanbul in December 2020. Her numerous projects include:"At the Mercy of Others: The Politics of Care" at Whitney ISP, New York; Jiri Kovanda and Zhanna Kadyrova: (Almost) Involuntary Sculptures at ZVE Bratislava, "Variations on Vulnerability (Slow Compositions Between Six and Midnight)" at BOZAR, Brussels; Museum (Science) Fictions at Centre Pompidou, Paris; "Agnes Varda. Temps Trituré", at LVMH Brussels; symposium "What is a postcolonial exhibition?" at Stedelijk Museum Amsterdam, "Etats de l'Artifice" at Musee d'Art Moderne de la Ville de Paris and others. She published in numerous catalogs and has been lecturing and writing for Artforum, Flash Art, Cabinett Magazine, Manifesta Journal, Moscow Art Magazine, and other publications.