A.PASS
Unsettled Study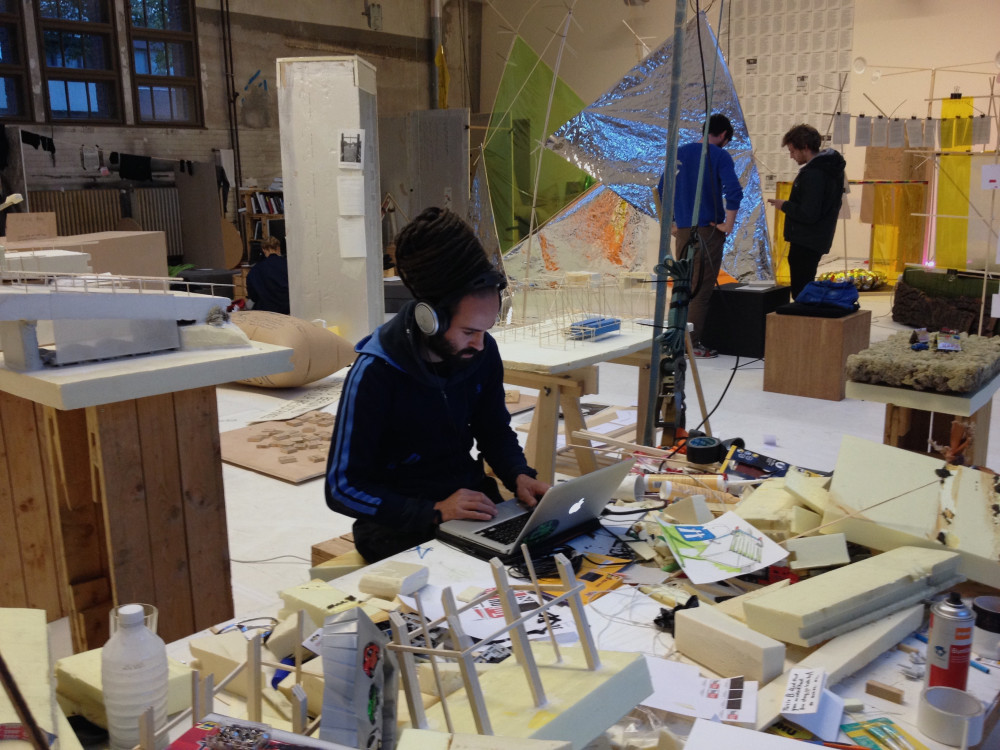 'Unsettled Study' will invite the audience to witness and join the multitude of research processes currently hosted by the A.pass platform for artistic research. 
For several years, A.pass platform for artistic research has periodically engaged with a research environment called Settlement proposed and facilitated by Vladimir Miller. This project continues to ask at what spatial,
performative and institutional conditions is it possible to step into and share an artist's research process as it is happening. 
During Performatik 2019 'Unsettled Study' will attempt to develop the idea of the Settlement into a performative installation at KANAL which will invite the audience into the multitude of research and work processes
currently hosted by A.pass.
Starting from the Settlement project in January at A.pass, the researchers, curators and facilitators will embark on a process of developing architectural structures to support, represent and host
their research processes. 
Through a series of workshops and inputs from invited guest artists, the researchers will develop short performance lectures in relation to their practice. As a culmination of this three-month-long process, this emergent
collective space of study will move from a.pass to KANAL and open its research environment in an evening of overlapping performances and installations.
Curated by Vladimir Miller with contributions by A.pass researchers, curators, facilitators and guests.
A.pass is a platform for professionals in the fields of arts and theory who wish to engage in a self-assigned research topic. It provides a place and infrastructure to meet other researchers and develop one's methodology
through critique, mentoring and feedback.  
Embracing the fact that artistic research is becoming a category of production in the cultural field, A.pass does not claim it as its goal or premise to delineate the borders of a singular methodology.
An ongoing insistence on the question 'what is an artistic research?' has therefore become one of the defining methodologies of A.pass.