THE ART ENSEMBLE OF BRUSSELS
Lazara Rosell Albear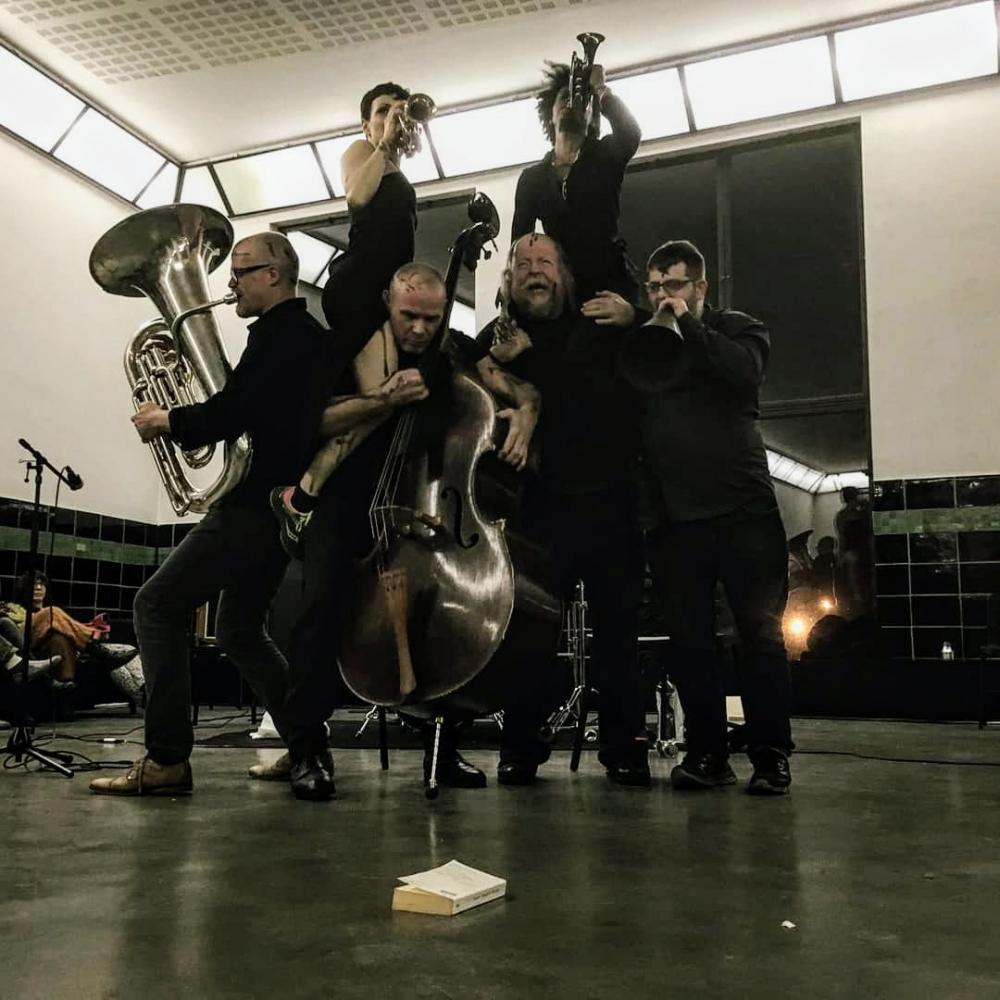 The  Art Ensemble of Brussels is a collective of improvisers living and working in Brussels. Having worked together these past 15 years, they have formed many different constellations over the course of different projects.
The group is made up of individuals who each have their own particularity. They concentrate their research on technique and develop a great talent for instantaneous composition and performative action.
What they propose is a convergence of the performative arts, the visual arts, noise and contemporary music, creating sensitive and resonant sound spaces in the process. 
'Our name surely rings a bell, but have no fear, we simply wish to engage in a dialogue with each of you thanks to the strength and resonance of our inner narratives and our desire to share our world.'
For  KANAL-Centre Pompidou,  the  Art Ensemble of Brussels proposes a musical sequence that blends in with the exhibitions. 
The Art Ensemble of Brussels: Audrey Lauro (alto sax, voice), Sofia Kakouri (performance, pocket trumpet), Pierre Michel Zaleski (vocal performance), Jan Pillaert (tuba), Lazara Rosell Albear (drums, pocket trumpet), Guillaume Maupin (vocal interpretation), Peter Jacquemyn (contrebass), Irina Lavrinovic (performance), Marijs Boulogne (Costumes), Jan Dekeyser (Set design & Lights), Johan Vandermaelen (Sound recording)