BOUNDARY GAMES
Léa Drouet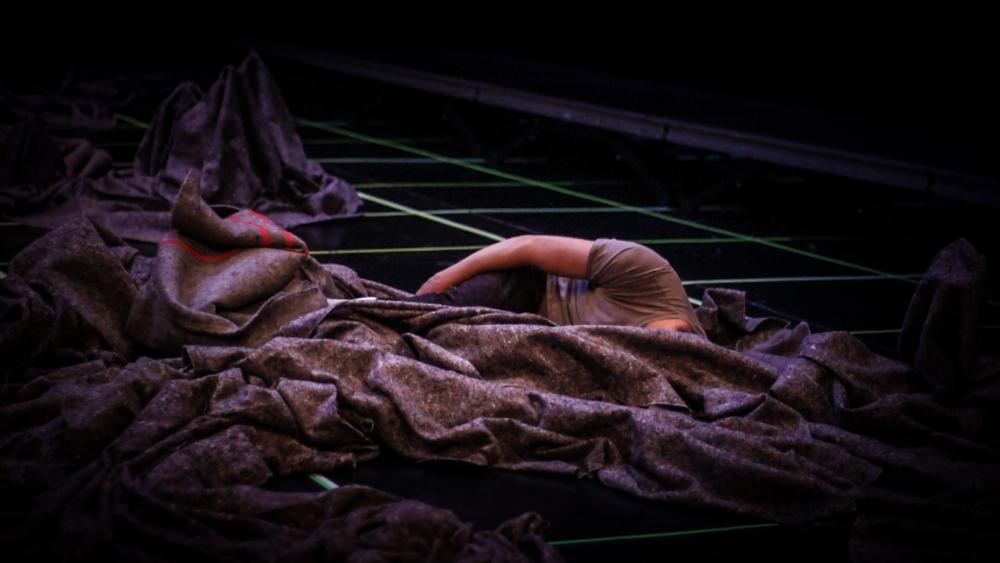 A young Brussels artist, Léa Drouet is among the emerging figures on the international scene today. She works in the field of performance, installation and experimental music, proposing aesthetic experiences that involve group dynamics and the related (dis)harmonies.
In Boundary Games, Léa Drouet delimitates a play and experimentation area for her six performers. Like a social laboratory, the play tests the processes of group formation and dissolution. Endless (re)arrangements of bodies and matter define new social rules as alternatives to the sole principles of inclusion and exclusion.
Boundary Games shatters the binary division between us and them to which our relation to the other is too often reduced. It opens up a new space of negotiation. Created in the context of Kunstenfestivaldesarts, Boundary Games will be presented in a new version, adapted to the site of KANAL-Centre Pompidou.
With: Frédéric Bernier, Madeleine Fournier, Catherine Hershey, Simon Loiseau, Marion Menan & Bastien Mignot.
Dramaturgy: Camille Louis
Assistant director: Laurie Bellanca
Hypnotic training: Marie Lisel
Production: France Morin / Arts Management Agency
Production Vaisseau, Coproduction Kunstenfestivaldesarts, Théâtre Les Tanneurs, Nanterre-Amandiers Centre dramatique national, Charleroi danse Centre chorégraphique de Wallonie-Bruxelles, Coop asbl
Accueil en résidence Kunstencentrum Buda, La Bellone House of Performing Arts, Montevideo.
With the support of Actoral - Festival & Bureau d'accompagnement d'artistes, Fédération Wallonie-Bruxelles, Service du Théâtre, Wallonie-Bruxelles Théâtre/Danse, Shelterprod, Taxshelter.be, ING and Tax-Shelter Belgium