FRAMING THE CIRCLE
Benjamin Vandewalle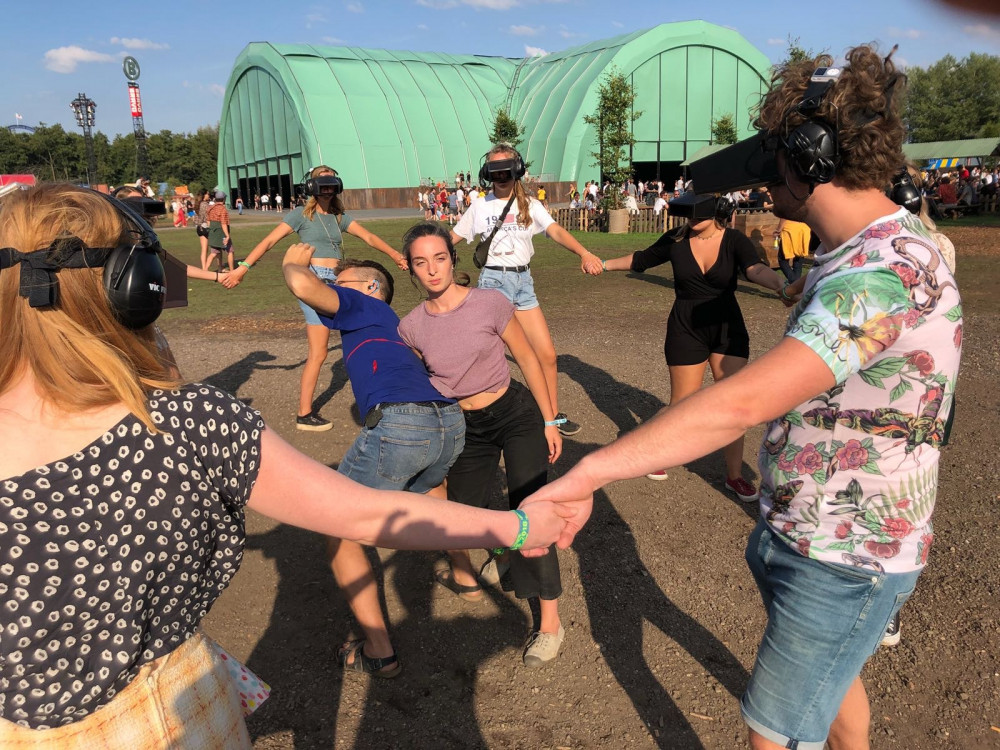 A presentation of workspacebrussels
In the frame of Working Title Festival
In Framing The Circle each spectator becomes the author of his own film. A small but ingenious construction frames the viewer's gaze, creating a cinematic image of the two dancers moving between the audience. A poetic trip that playfully directs and seduces our perception.
The performance is an extension of Benjamin Vandewalle's earlier work, which reveals a great fascination for our perception and the use of public space. Vandewalle choreographs not only the bodies of the dancers, but perhaps in the first instance our gaze itself. Public space becomes scenography, and everyone who is there becomes a performer.
BENJAMIN VANDEWALLE studied at the Royal Ballet School of Antwerp and P.A.R.T.S. For Birdwatching and One/Zero he worked closely with visual artist Erki De Vries. In 2012 he stepped out of the black box into the public space, and created projects such as Birdwatching 4x4, Inter-view and Hear. Vandewalle was a guest lecturer at KASK and MUDA, worked with Passerelle and MUZE, and is artist in residence at Kaaitheater from 2017 to 2021.
Creation: Benjamin Vandewalle – Performers: Benjamin Vandewalle, Alice Van der Wielen-Honinckx, Yentl De Werdt – Executive production: Caravan Production – Co-production: workspacebrussels
More info: www.workspacebrussels.be