MONUMENTAL
Jocelyn Cottencin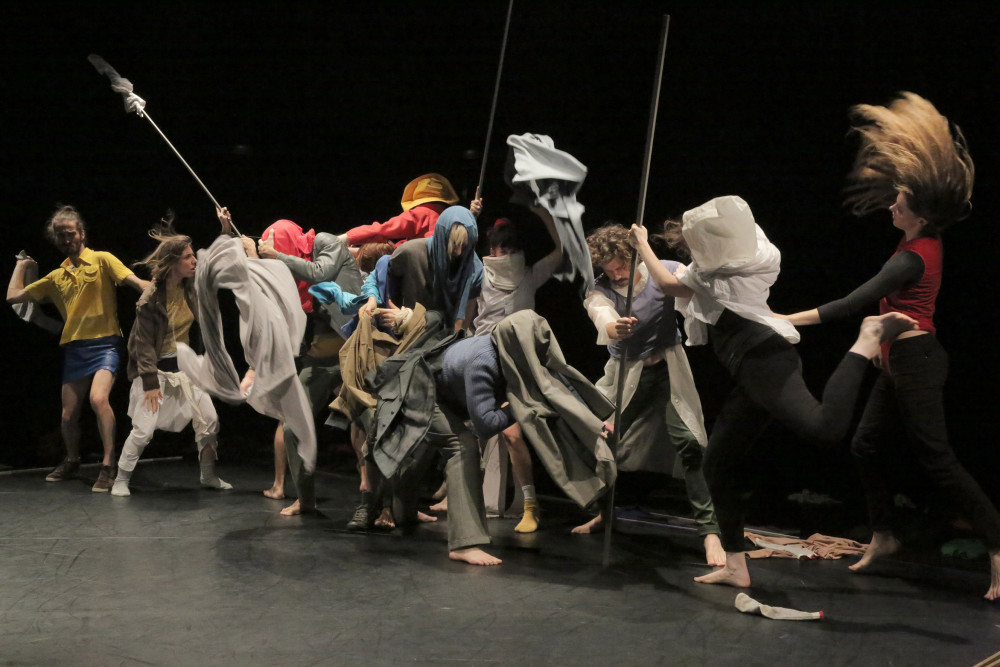 For several years, visual artist Jocelyn Cottencin has been conducting a reflection on form, image, signs and space through recurrent themes such as the group and the community.
For his projects he uses installations, film, graphic design, performances and the book. Quite logically, Monumental is a project that moves borders.
Monumental seeks to activate a visual and collective memory originating in representations of our history, in particular the history of art, or media and contemporary events.
Monuments, architectures, statues and artworks form the basis of a visual score performed initially by a group of 12 performers and choreographers within a well-defined space and clear temporal constraints. Through statuary, architectural heritage and works in the public space, this group displaces notions of figure, narrative and form.
Since 2017 Jocelyn Cottencin has been passing on this performance to amateurs and/or art students. The first performance took place at the fine arts school of Paris with the students of choreographer Emmanuelle Huynh.
Each performance is an occasion to question the creation of forms and images in contexts that are always specific. For KANAL-Centre Pompidou, Jocelyn Cottencin will be in residence in the Workshops with the students of ULB and La Cambre for 7 days (from 11/03 to 17/03).
The different steps in the work and fabrication process will be visible to the public, making it possible to tackle such notions as the group, the community, the coalition and the figures they produce.
Monumental benefited from the support of the Fondation d'entreprise Hermès in the context of its New Settings programme. It was created in 2016 at Centre Pompidou Paris.