NIGHT OF THE UNEXPECTED
A musical course of discovery at the breathtaking KANAL!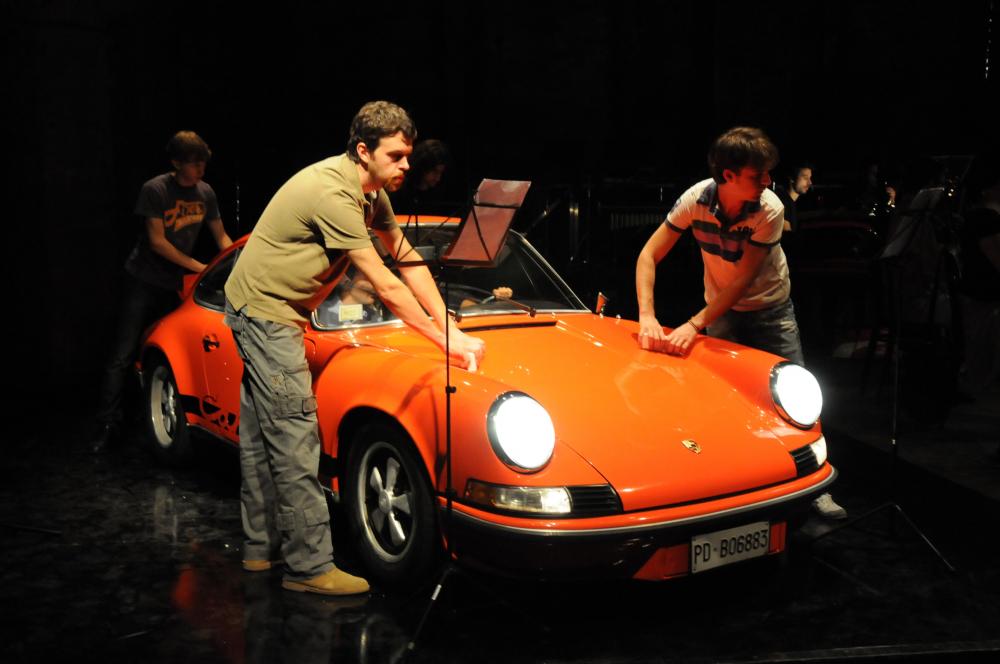 Can technology save us? And what is the price for this 'technology pact'? These are the questions that drive the second Night of the Unexpected, an evening entirely devoted to creation and creativity, to exploration and discovery.
During the Night of the Unexpected, you move from one small concert to the next with surprises waiting for you around every corner. Compositions with cars in a lead role, with light switches as the rhythm section and with a conductor with diabolical powers (it involves a Nintendo Wii…). All will cross your path!
No better location for this musical adventure than KANAL: a former industrial workshop, the atelier of the modern alchemist. And no better artists than those of the Nadar Ensemble, one of the most avant-garde music ensembles in our country and far beyond
Mátyás Wettl, Nocturne, for 16 light switches
Bernhard Lang, HERMETICA IX 'Vox Angeli II'
Alexander Schubert, Point Ones, for small ensemble and augmented conductor
Alexander Khubeev, Ghost of Dystopia
Stefan Prins, Piano Hero
Dmitri Kourliandski, Emergency Survival Guide, for two automobiles and orchestra
Jorge Sánchez-Chiong, Salt Water
Also at Night of the Unexpected: Music Masters on Air!
Music Masters on Air (MusMA) is a European cooperation network of five festivals and as many radio stations. The purpose of MusMA is to showcase the works of young innovative composers. For the ninth edition of MusMA, five talented young composers are working with the theme "Fairy tales. Finding or losing our identity".
Jessica Bäcklund, soprano
Elin Lannemyr, alto
Love Tronner, tenor
David Wijkman, bass
Stina Ekblad, narrator
Music by Liesbeth Decrock, Jean-François Jung, Aart Strootman, Krzysztof Rau, Andrea Tarrodi