Particular Reel, Calico Mingling, Reclining Rondo and Katema
(Recreation by Ruth Childs of pieces from the 1970s by Lucinda Childs)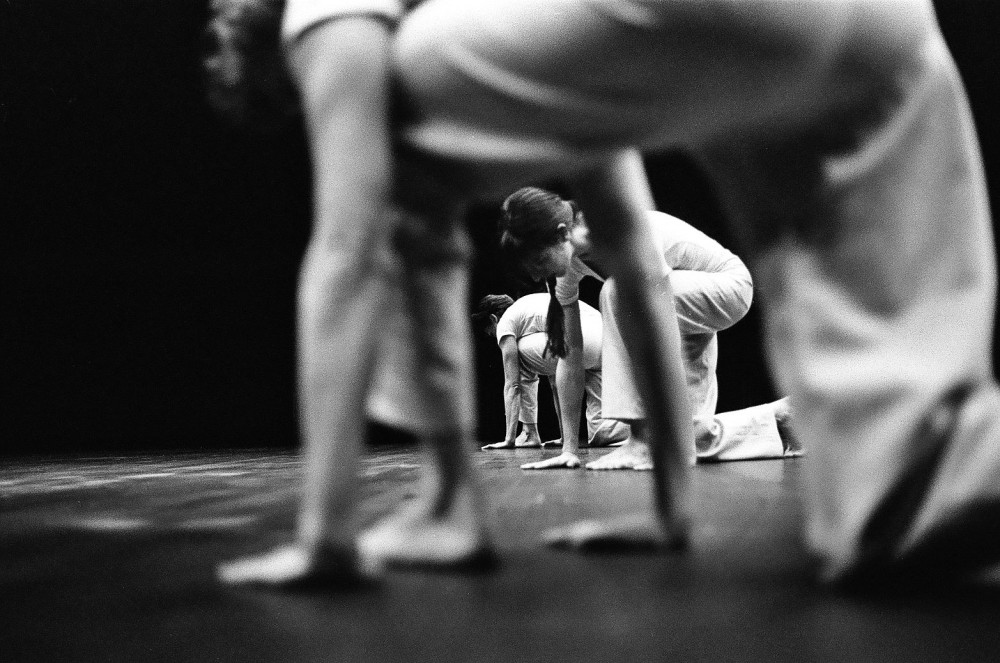 In 2015 choreographer Lucinda Childs passed on three of her emblematic solos of the 1960s to Ruth Childs. This first artistic encounter led to the recreation of Pastime (1963), Carnation (1964) and Museum Piece (1965).
Two years after this first successful collaboration, Ruth Childs continues to bring to life the dances of her aunt through a second set of performances created in the 1970s: Particular Reel (1973), Calico Mingling (1973), Reclining Rondo (1975) and Katema (1978). In it we see three founding elements emerge of the creative method of the pioneer of postmodern dance: the use of a score, a trajectory in a space, and a rhythm imposed without music. This new programme concentrates on the aesthetic transition of the choreographer before the creation of her now famous show Dance in 1979.
Particular Reel and Katema
Choreographer: Lucinda Childs
Dancer: Ruth Childs
Assistant: Ty Boomershine
Lighting designer: Pierre Montessuit
Costume designer: Séverine Besson
Calico Mingling et Reclining Rondo
Choreographer: Lucinda Childs
Dancers:  Ruth Childs, Anne Delahaye, Anja Schmidt, Pauline Wassermann, Stéphanie Bayle
Assistant:  Ty Boomershine
Lighting designer:  Pierre Montessuit
Costume designer:  Séverine Besson
Producer :
Compagnie SCARLETT'S / Production déléguée : Tutu ProductionCoproduction : La Bâtie-Festival de Genève, L'Arsenic – Lausanne
Support :
Ville de Genève, Pro Helvetia – Fondation suisse pour la culture, Fondation Suisse des Artistes Interprètes, Fonds Mécénat SIG, Fondation Ernst Göhner, Fondation Nestlé pour l'art, Stanley Thomas Johnson Foundation, Pour-cent culturel Migros, Loterie Romande (ongoing).