SELFIE CONCERT
Ivo Dimchev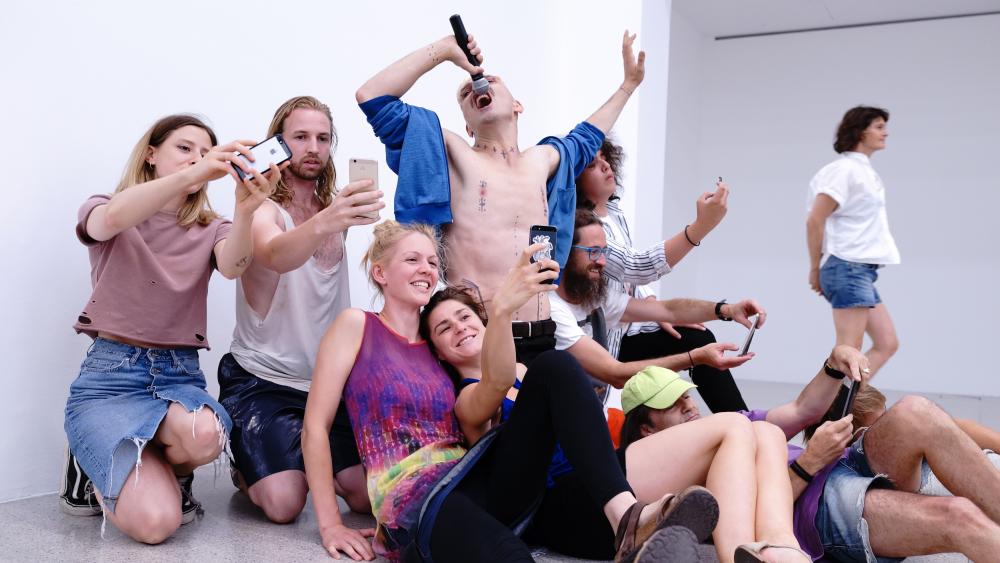 Selfie Concert is an interactive performance that will take place in the Workshops of KANAL–Centre Pompidou.
Artist, performer, singer and musician Ivo Dimchev proposes a new approach to concerts by including the audience.
Ivo Dimchev describes his project in a few words: 'I like the idea of a concert during which people constantly take selfies with me while I sing. Selfie is a choreography. Selfie is a sculpture. Selfie is a tragedy. Selfie is love.
Selfie is less for me, more for us.' Ivo Dimchev
Ivo Dimchev lives between Los Angeles, New York, Vienna and Sofia, presenting controversial performances, vocal concerts, art exhibitions and books. For the past two years he has devoted himself to music.
Idea, text and music: Ivo Dimchev
Performer: Ivo Dimchev and the audience
Production: Humarts Foundation (Sofia - BG)