Une incursion / one foray
Louise Vanneste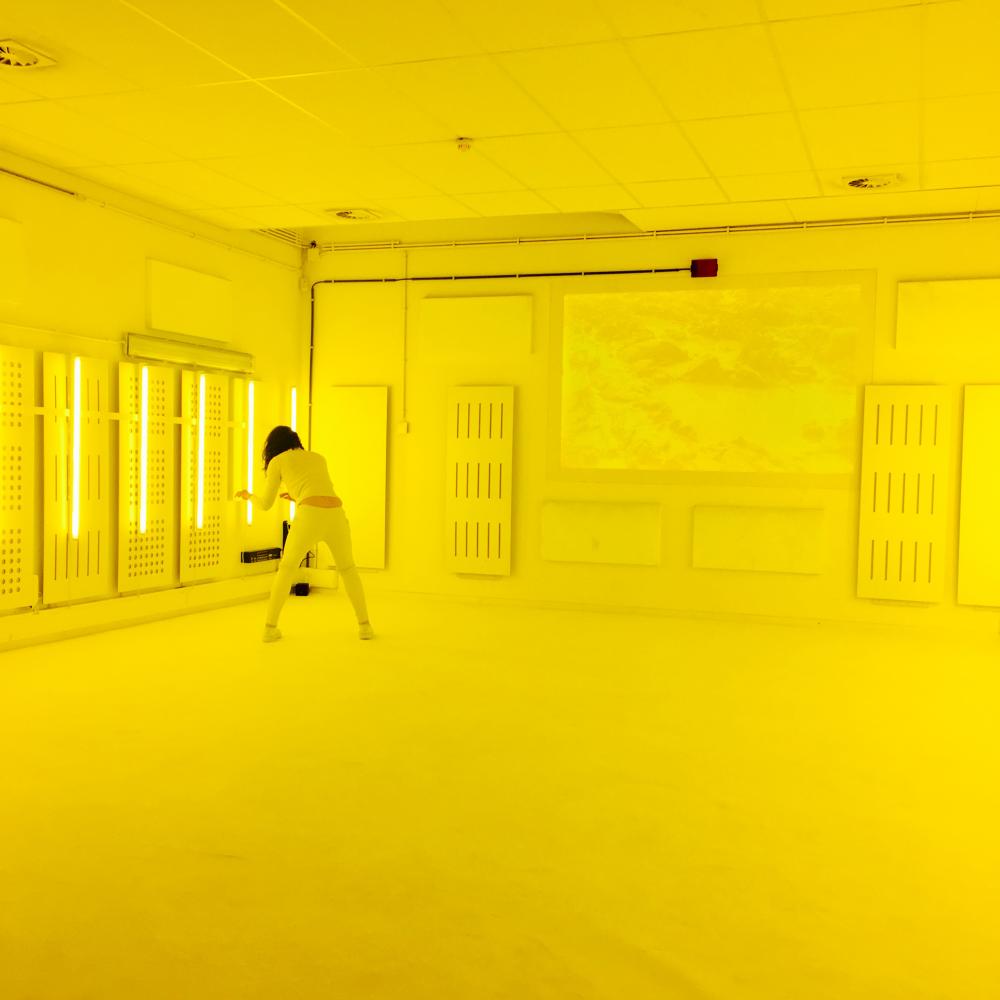 During a short moment, Une incursion / one foray proposes a choreographic landscape that involves light, space, the body and sound.
The performers invokes an imaginary landscape inspired by Vendredi ou les limbes du pacifique, Michel Tournier's novel about Robinson Crusoe. In a state of intense mental activity and increased alert, the body opens itself up to sensations specific to the conjured images. The body does not evolve as an idea of self-representation or self-expression, but rather becomes a living landscape.
 
Conception / choreography: Louise Vanneste
Video footage: Louise Vanneste and Stéphane Broc
Music: Cédric Dambrain
Scenography / lighting: Arnaud Gerniers
Performer: Louise Vanneste & Jonathan Schatz
Art handler : Yorrick Detroy
Production & distribution: Alma Office - Alix Sarrade
Administration: Gabriel Nahoum
Production: Louise Vanneste / Rising Horses
After training as a classical dancer, Louise Vanneste turned to contemporary dance and obtained a degree from P.A.R.T.S. A grant of the SPES Foundation (BE) enabled her to pursue her training in New  York, among others at the Trisha Brown Dance Company.
Since her return to Europe, she has been building up a choreographic oeuvre that focuses on collaborations with artists from disciplines  other than dance: Cédric Dambrain and Antoine Chessex (music), Stéphane Broc (video),  Arnaud Gerniers and Benjamin van Thiel (visual art and lighting design), and Stephan Balleux (painting).