Public Space
OPENING ​24.09.20 - 25.04.21
Free entrance
Thursday > Sunday  11.00 am - 7.00 pm
The exhibition is organised around a public space that covers the first two floors of the building and that is accessible for seven days a week with no admission fee. Once inside, the entrance the artist has allowed for a restaurant, a place to listen and meet, with at its heart a new installation made with worksite scaffolding, plants, lights, screens… Like an exhibition within an exhibition, it connects the ground floor and the first floor where the artist has produced one of his most important furniture sculptures on site. An experimental library (designed and produced in collaboration with the CIVA Culture and Architecture Centre), a temporary printing-press offering workshops for visitors of all kinds and a co-working place complete this public space, all free of charge.
LA BIBLIOTHÈQUE À BORDS PERDUS
Thursday > Sunday  11.00 am - 7.00 pm
SHOWROOM 1
On the first floor of the Showroom, the library is a project overseen by CIVA, an architecture centre and partner of KANAL - Centre Pompidou. Called La bibliothèque à bords perdus, it offers a selection of several hundreds of works focusing on architecture, the city and the landscape, freely accessible, and whose system of acquisition, selection and classification is collaborative and participatory. This experiment is inscribed in the perspective of the library, which will be established on the site of the future museum, which will open in the former garage around the year 2023. Through several intertwining protocols (selection, classification and presentation of the books – borrowing, exchanging or donations on the part of the public – invitation to discussions, lectures and screenings), the idea is to bring together a multitude of ideas and to gather in one place several ways of seeing the world, of understanding it, apprehending it or organizing it.
PRINTING WORKS 'LES CONSEILLERS'
SHOWROOM 1
Friday > Sunday: 11.00 am - 7.00 pm
Free of charge
Max 4 people
A risograph appliance rounds out the series of machines bargain-hunted for the occasion and activated weekly ….
The idea of creating a printing works within John M Armleder's exhibition is not without reminding us that Ecart, the collective co-founded by the artist in Geneva in 1969, was also a publishing house, a printing workshop and a bookshop. For It Never Ends, KANAL has invited the Brussels-based artists-artisans Daniel Wagener and Axel Claes – who for the occasion have formed the collective 'Les Conseillers' – to imagine a programme and to invite other artists around 'old style' printing techniques. A risograph appliance rounds out the series of machines bargain-hunted for the occasion and activated weekly.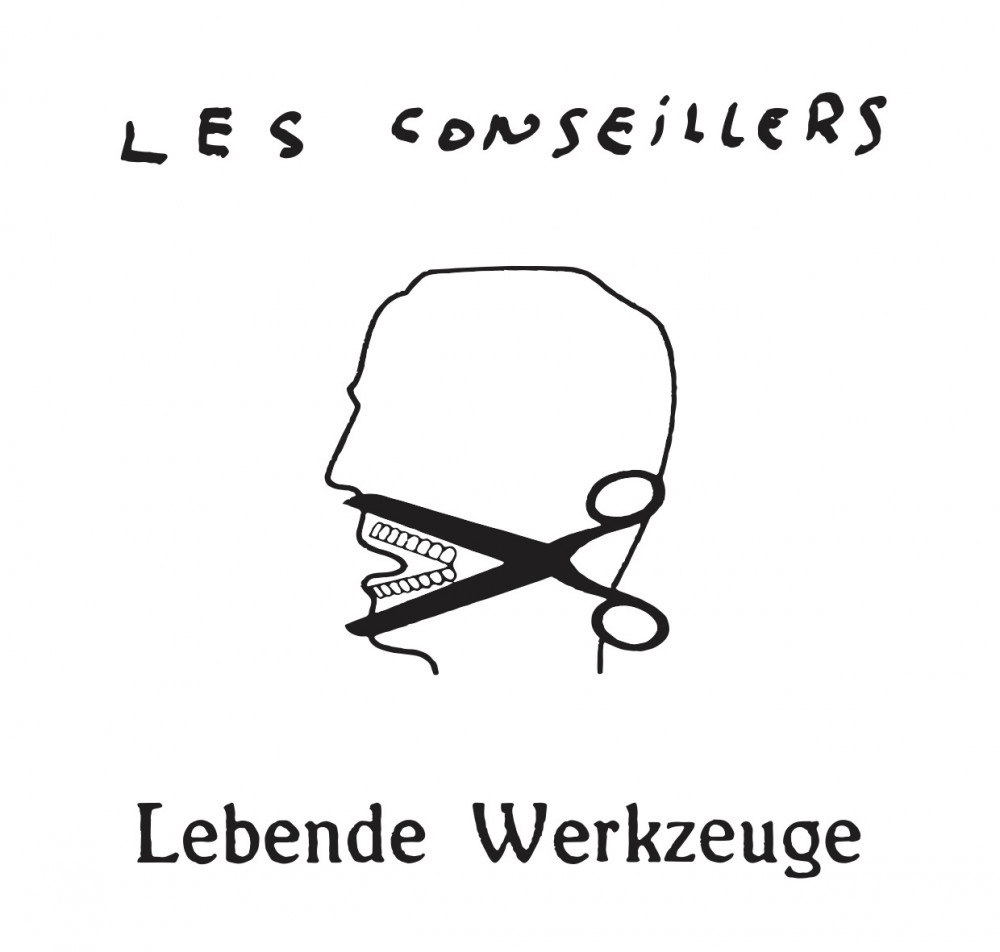 Café - Tea room
TEMPORARILY CLOSED
SHOWROOM 0
The ground floor is occupied, not only by the reception area, ticket office, cloakroom and shop, also designed by Stéphane Barbier Bouvet, but also a bar-restaurant open from Thursday to Sunday from 08.00 to 20.00 (22.00 on Thursdays): breakfast, dinner, snacks, aperitif, tapas, enjoying a drink … it's all possible at KANAL with an accessible, diverse and innovative menu! This menu was designed to showcase Brussels, Belgian and foreign artisans and producers brought together around an artisanal and ecological definition of the environment and the values of quality and proximity.
WORKSHOP SPACES
SHOWROOM 0
Workshop spaces, also on the ground floor, are designed to accommodate the pedagogical area dedicated to schools, extra-curricular organizations and youth associations. They are the meeting and starting points for multiple activities, both on request and through bimonthly workshops scheduled by KANAL for all types of publics, regardless of age, and with an eye on diversity. The public programme hinges on a participatory dynamic in order to offer an immersion in the universe of John M Armleder by means of invitations to local creators.
COWORKING SPACE
SHOWROOM 1
In the same space as the library, a coworking zone has been established. This unusual work environment offers the possibility of working effectively in a space which is convivial, refreshing and inspiring. There is a choice between different types of work station: – either standing with a spectacular view of the Canal and Place Sainctelette, in one of the cosy armchairs, or at one of the library's tables. A site of learning, reflection and creation, the coworking zone accommodates and organizes weekly events around a variety of themes.
PERFORMANCE AND MUSIC
Showroom 1
An unprogrammed space, a raw and polyvalent plateau completes this panoply of activities. Also located on the first floor, it has been imagined as a space of musical and performative experimentation and programming, open to partnerships, to festivals, and welcoming to external proposals, throughout the seven months of the It Never Ends project.
THREE WORKS BY JOHN M ARMLEDER
This public space is 'inhabited' by John M Armleder himself. It is structured around three major works which the artist has created specially for KANAL, which operate as three large welcome signs inviting you into an exhibition designed to be congenial, open and accessible.
First of all, visitors are invited to enter a vast installation which links the ground floor to the first floor. Taking the form of a monumental scaffolding structure, the work is decorated with various plants, objects and lights, offering visitors the opportunity to become immersed in the mind of the artist.
Next, the café-tea room (created with the involvement of the Brussels-based designer, Stéphane Barbier Bouvet); here John M Armleder lays out a new composition occupying the bow of the first floor. Named 'Flower Power,' it presents, not without a dose of humour, flowers and plants placed in car and lorry tyres.
Lastly, on the first floor of the Showroom, he has produced one of his most important 'pour paintings.' Measuring more than 10 metres in length, it was painted on-site by the artist according to the dimensions of the premises.