What the Fire Sees par Divided w/ Moesha 13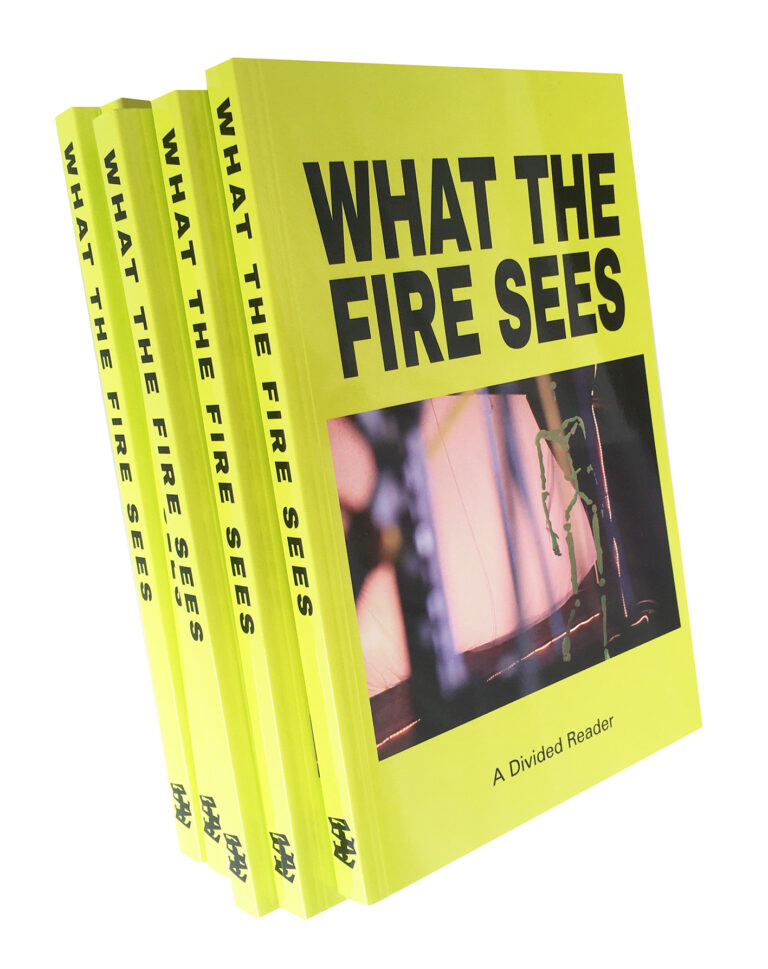 What the Fire Sees,published by Divided, is a collection of anti-capitalist poetry, philosophy, cultural analysis, legal studies, manifesto and critique spanning 1996 to the present, by Alenka Zupančič, Alexander Kluge, Amy Ireland, Anne Boyer, Aurelia Guo, Bini Adamczak, Carolyn Lazard, Chi Chi Shi, Denis Ekpo, Feminist Judgments Project, Gili Tal, Houria Bouteldja, Huw Lemmey, Keziah Craven, Marina Vishmidt, Nat Raha, Sarah Lamble, Teflon and Vanessa Place. This mix, produced by Moesha 13 and originally commissioned for NTS Radio, where she is resident, arranges music and spoken words by authors Bini Adamczak, Kyoko Kishida, Huw Lemmey and Aurelia Guo.
Moesha 13 is an artist and curator of Malian origin based in Marseille. Divided is a publisher based in Brussels and London, incorporated in October 2018. What the Fire Sees can be ordered online via the publisher's website.