It Never Ends – Genesis (Breyer) P-Orridge
Loyalty Doesn't End with Death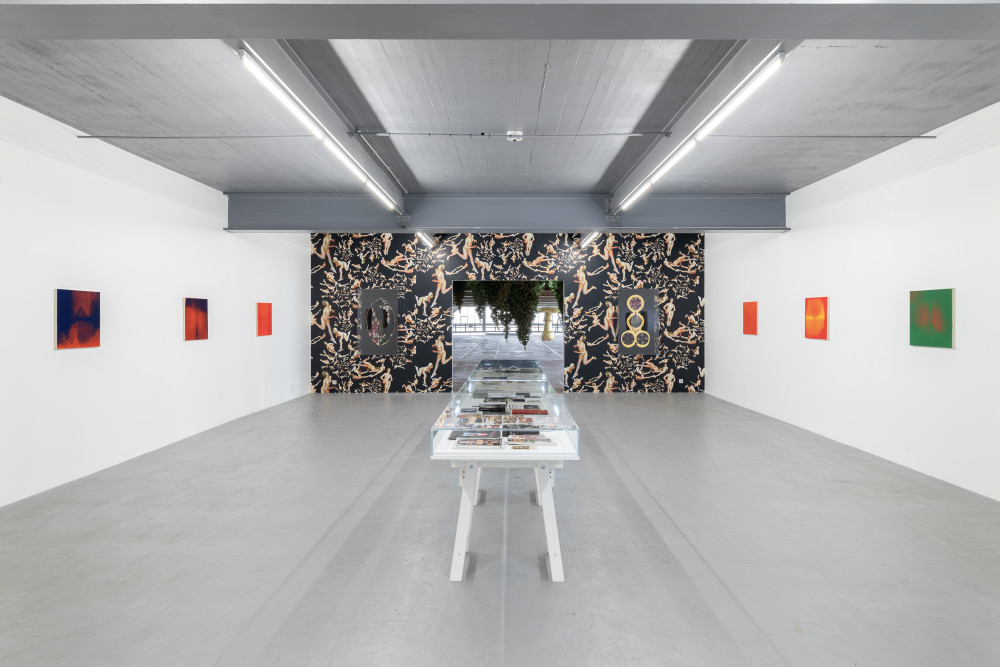 An artist who pushes out limits, a cult figure, originally part of the industrial music scene, a public figure committed to the gender battle, Genesis P-Orridge died in New York in March 2020. For 50 years she maintained an artistic correspondence with John M Armleder, who wanted to dedicate an exhibition to her.
Genesis (Breyer) P-Orridge, or GPO, born Neil Andrew Megson, was an English artist, performer, musician, singer and poet. In 1969, together with the Cosey Fanni Tutti the COUM Transmissions collective, she founded a variable geometry group of artists, performers and musicians, based in Great Britain and that operated within a network, mainly through the Mail Art channels. Their actions that were radical, violent, extreme, characterised by an aesthetic of subversion, the experience of going to the limit and provocation marked the entire career and life of GPO.
In 1976, Chris Carter and Peter Christopherson joined the group. This marked the birth of Throbbing Gristle, an art band at the crossroads of electronic and rock music, of noise music and the visual arts, and considered as the cradle of industrial music, a movement of major importance for the history of avant-garde sound. The cult group Psychic TV followed and remained active for around 20 years.
In 1993, GPO met Lady Jaye, née Jacqueline Breyer. Together, they decided to link their identities and become a "pandrogynous" entity with the help of cosmetic surgery. Armleder discovered GPO's activities in the 1960s through the Ecart group that he co-led in Geneva. Together, they maintained an intense correspondence, a bond that lasted for five decades. GPO sadly passed away in New York in March 2020 while working on her exhibition that was to be part of It Never Ends.
Thanks to her exchanges with Armleder, this exhibition provides us with a glimpse of all of her work: from collages which earned her an appearance in court with the English General Post Office for pornography to her pandrogynous works, through a whole new series of silkscreens produced in collaboration with the American artist Eric Heist.