Public area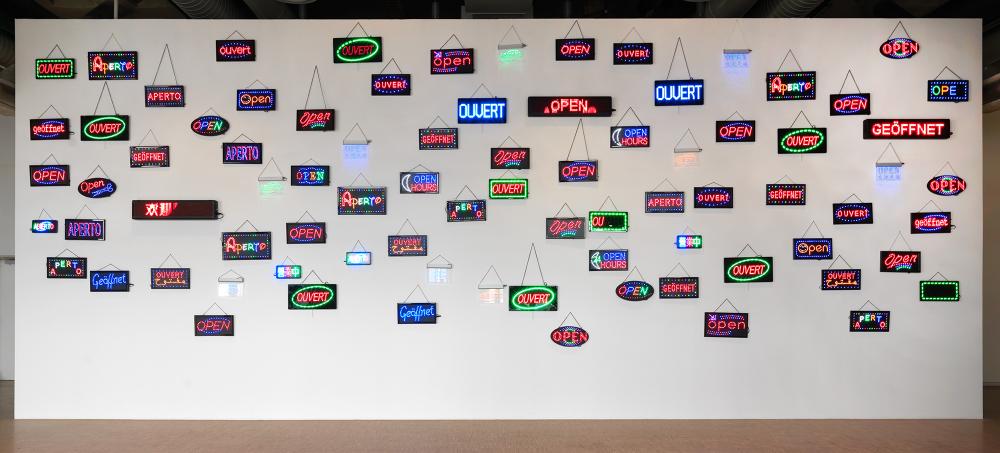 © Pascale Marthine Tayou
© Georges Meguerditchian - Centre Pompidou, MNAM-CCI /Dist. RMN-GP
© Adagp, Paris
© SABAM Belgium 2018
Pascale Marthine TAYOU, Open Wall, 2010
Dividing his time between Ghent and Yaoundé, Pascale Marthine Tayou has made of accumulation one of the guiding principles of his work. Tayou questions the institutional dimension of spaces devoted to art and sets out to turn his installations into places of communication and exchange. Composed of electroluminescent and neon signs picked up around the world, Open Wall illustrates these concerns in an exemplary fashion. 'Open', which sounds like an injunction in every language, comes across as an eulogy to cultural diversity and exchange but also as a critique of globalization.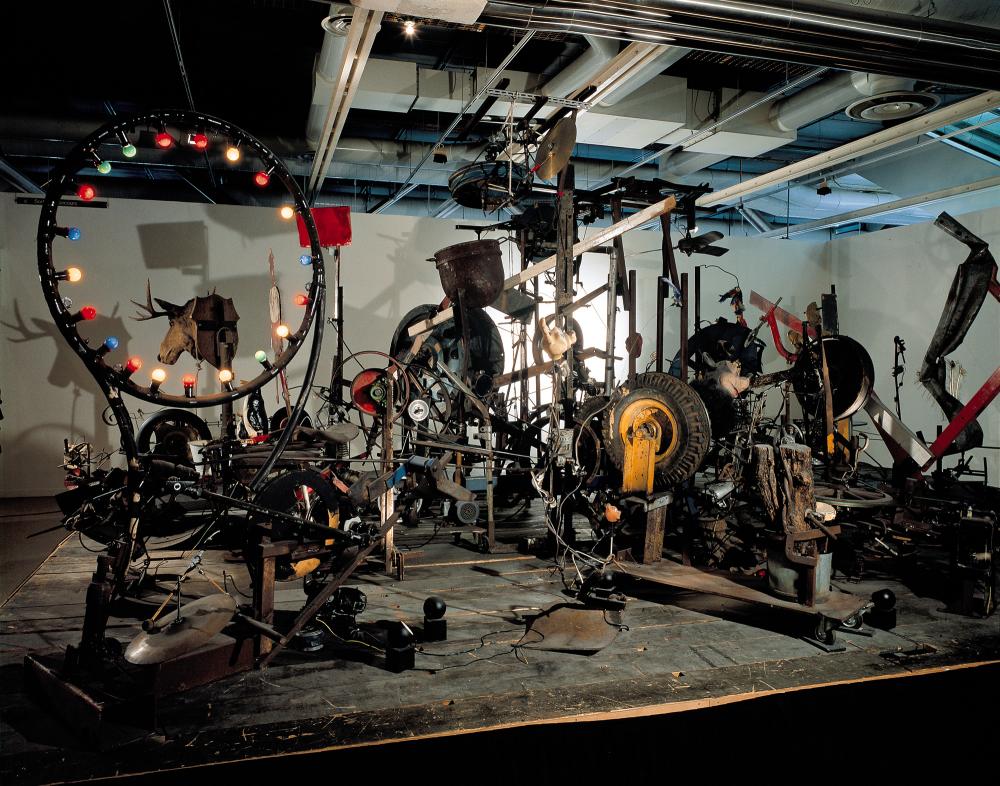 Jean TINGUELY, L'enfer, un petit début, 1984
Following the passing of his mother in 1979, death became an increasingly prominent theme in Tinguely's work. In 1984, the artist embarked on a new type of work, as demonstrated by this gigantic 'hell', to which he would continue to add new elements, even after it had been acquired by the Musée national d'art moderne. Presented on a vast platform, 30 autonomous mobile sculptures are tangled up in one another, forming a colourful, playful and carnivalesque jungle. Satanic shadows dramatize and amplify, in black and on a flat surface, what we see in colour and in three dimensions. With L'Enfer …, Tinguely pushed to the extreme both his assemblage methods and his multifactorial conception of movement, which here ranges from simple rotation to highly complex evolutions.